05/05/15
Coco-NUT's guide to the DOGUE Country Retreat
My paws occasionally get tired of the wear and tear of life as a city dog- a concrete jungle is not the best for my complexion! To remedy my aches my humans decided to send me off for some TLC in the serene countryside of the Southern Highlands to hang out with my best bud Bon Scott!
On a sunny Friday morning we hit the highway, my favourite toys loaded, air rushing past my snout I could already smell the fun! Upon our arrival at the DOGUE Country Retreat I could barely contain my excitement- from water pools, to poochy pals, to my luxurious suite there was just so much to sniff and explore!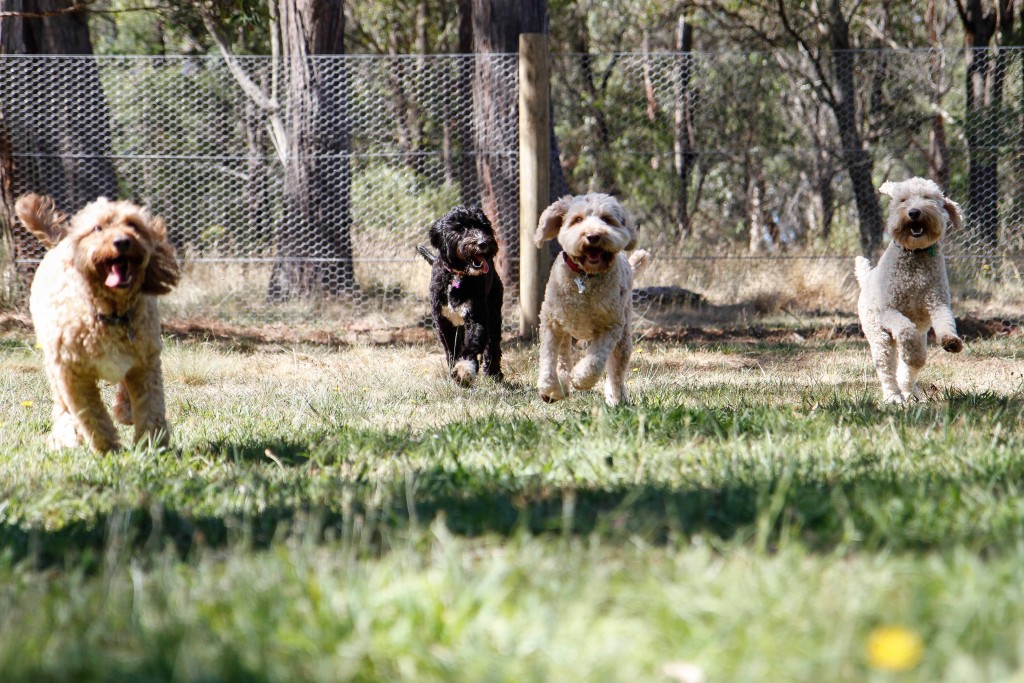 Whilst I won't bore you with the incredible fun you can have chasing, sniffing and rolling around with my new-found 'fur-friends for life' there are just a few highlights that I cannot help but brag about:
First of all, my Marilyn Muttroe suite; the luxurious accommodation was class all the way! Elegance emanated from each corner of the room from my very own doggy couch, equipped with cushions and blankets, to the love-heart rugs and the porcelain Fifi Fleur bowls- I knew I was in canine heaven the second my paws stepped through the gate!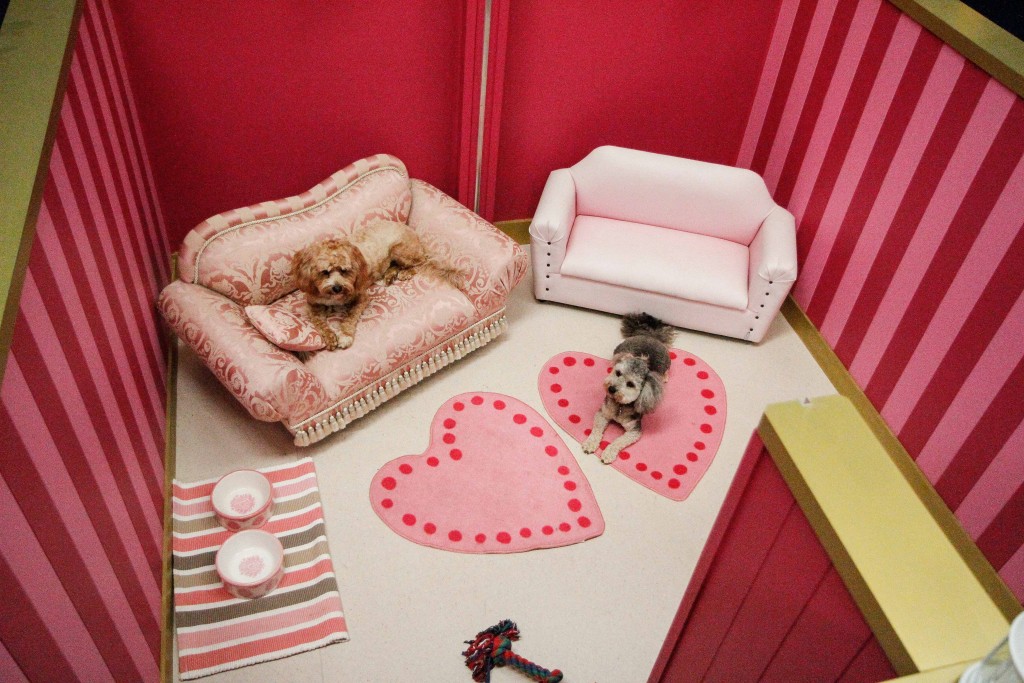 The late afternoon stroll down to the Vineyard Dam is an absolute must for any visitor of the Retreat! Don't forget to pick up a pawesome new stick along the way because you are set for hours of fetch and water filled fun!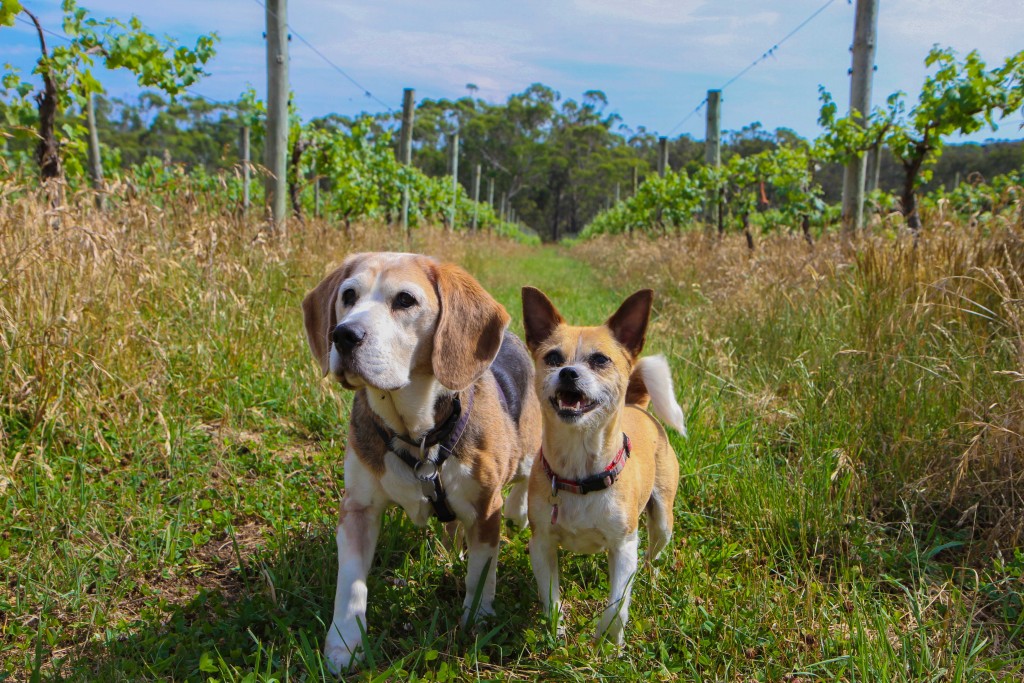 To ensure I looked my best upon my arrival home (and for cuddle maximisation purposes) I booked myself in for a groom before the ride home. The beautiful aroma of organic lavender and oatmeal shampoo was the perfect end to my perfect stay!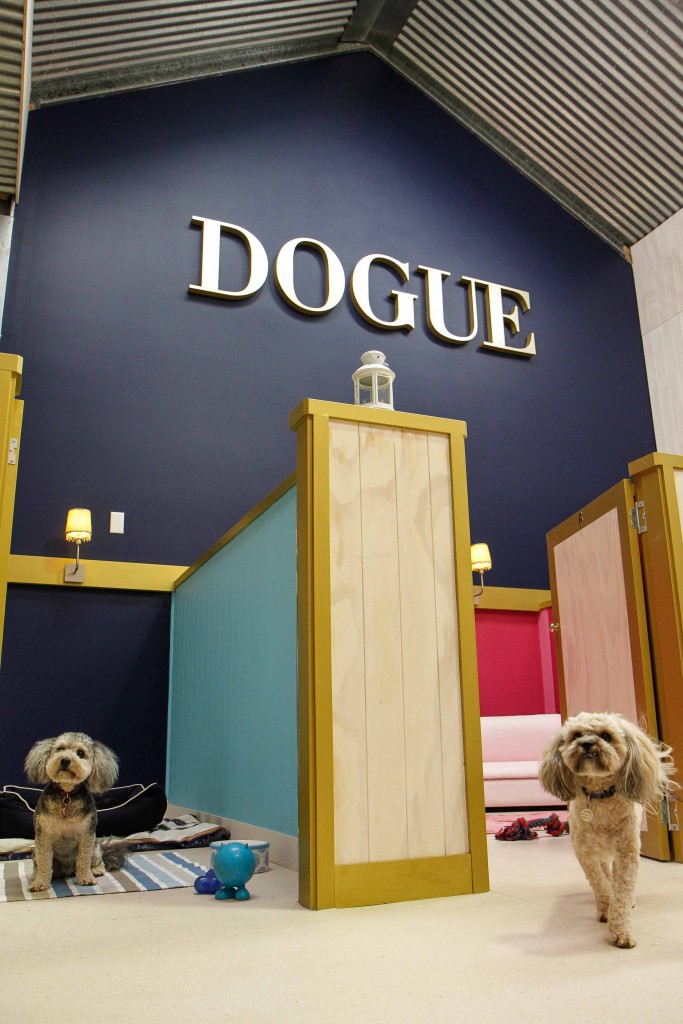 Time flies at the DOGUE Country Retreat because there is just too much for a single pooch to do in one stay. I just can't wait for my humans to go on holidays so I can go back to my little piece of heaven!
Woofs and Wags, Coco-NUT
DOGUE Country Retreat, Boutique Hotel and Day Spa for dogs is the latest in luxury accommodation for dogs – located in the beautiful Southern Highlands, NSW. This exclusive resort offers a beautiful and luxurious holiday setting for even the most discerning of canine guests.
The Retreat comprises more than 100 acres on a fully operational vineyard where guests can interact, exercise, play and relax all day in the secure and tranquil surroundings before retiring to their desired sleeping arrangement for sweet dreams and a peaceful night's rest.

Geared for guests of small to medium stature, The Retreat maintains an intimate and personal atmosphere with 24-7 human care and a high guest to staff ratio delivering five star guest service. Incorporating beautifully designed guest suits, either private or shared, The Retreat provides guests with resort style amenities including individually prepared meals from our very own DOGUE Delicious Eats Menu, luxurious linen, soothing music and televised movie nights, climate controlled air and twice daily housekeeping. During the day, guests are free to play at their leisure, relax in their suites, head to the dam for a swim or follow along with Beagle Bon Scott (Resident Tour Guide) for one of the many tours exploring the grounds.
Other features of the DOGUE Country Retreat include:
• A grooming salon & day spa, including massage, beauty and hair, aromatherapy, natural therapies, meditation and yoga; • Doggy day care; • Specialty services such as nutritional consultations and weight loss programs.
For more information visit www.dogue.com.au/retreat