01/02/18
DOG DATES FOR YOUR DIARY ::: FEBRUARY + MARCH 2018
The holidays may be over but we have got some super fun doggy events for you to check out during February and March. Got one to add? Send us an email at hello@dogshare.com.au and we will do the rest! 
Petstock Adoption Day
4th February 
Pet rescue organisations will pay a visit to PETstock stores across Australia with animals looking for their forever homes in a bid to end pet homelessness.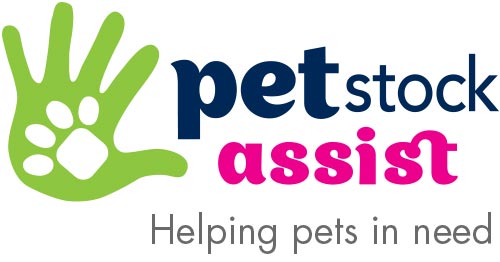 Gábina Macounová Dog Training Seminar - (Dural, NSW)
February 14th
"Gábina has worked in sport cynology in the Czech Republic for 20 years and trained in obedience for more than 10 years.
Her seminars will focus on precision obedience from puppies to adult dogs. If you train or compete in any type of obedience dog sport whether ANKC, Rally O or IPO, this is a seminar NOT TO BE MISSED!"
Street Paws Festival - (Marrickville, NSW)
February 17th
Celebrating dogs and community, a new festival held in Marrickville for dogs and their humans in the Inner west. A fun free event for dog lovers of all ages. 
Stalls, competitions, entertainment, dog skills demonstrations, expert advice from vets and dog trainers and much more.
Kensington Street - Lunar New Year Celebrations (Chippendale, NSW)
17th Febraury
Bark in the Lunar New Year and the Year of the Dog with a free event and a tribute to man's best friend on Kensington Street, on Saturday 17 February, 5-10pm. Kensington Street welcomes pooches and their owners, canine fanatics, and those who are looking for a new way to party.
Join in on the puppy love to celebrate timeless traditions with festive food and music for young and old.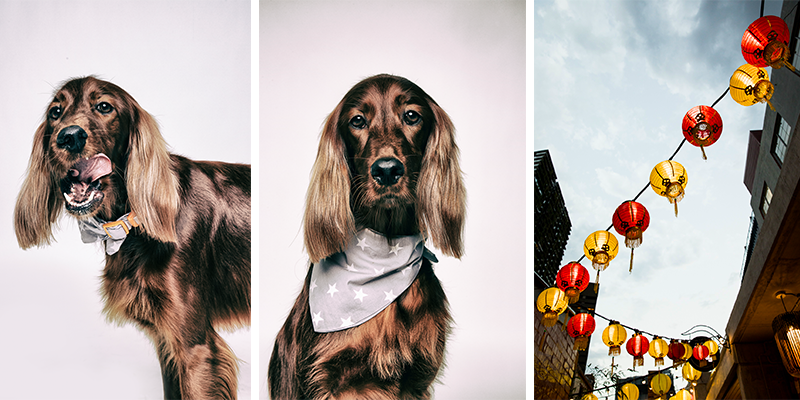 Paws and Claws - (Australian National Maritime Museum, Sydney)
4th March 
Have a paw-some day at the National Maritime Museum with family friendly activities hosted by our resident canine Bailey, assistant director of seagulls.
Celebrate the Lunar year of the dog and enjoy animal stories from our current exhibitions. Also enjoy lively performances, tours, trails, face painting, dress-ups, creative crafts and more.
Surfing Dogs Championships - (Noosa)
10th March 
The 2018 Surfing Dog Championships is quickly approaching, and we cannot wait to be back on the sand! 
We have a jam-packed day at the Noosa Festival or Surfing on Saturday the 10th of March 2018, starting off the morning with our free SUP with your PUP workshop and ending the afternoon with our hydro-hounds battling it out to be the 2018 Surfing Dog Champion.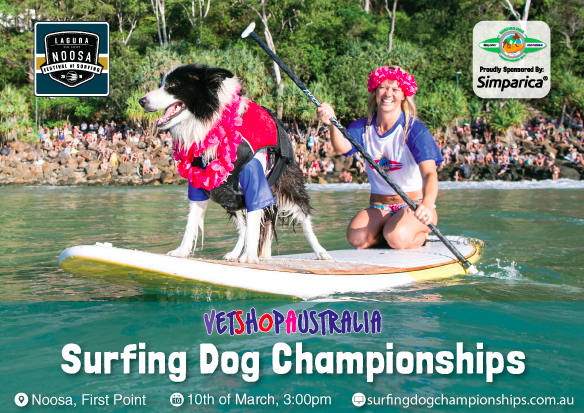 Canine Cup - (Adelaide)
12th March
It's everything great about a race day - with none of the bad!
A guilt free day of fun, fashion, food and friends! What more could you want?... ah yeah, dogs! we have them too.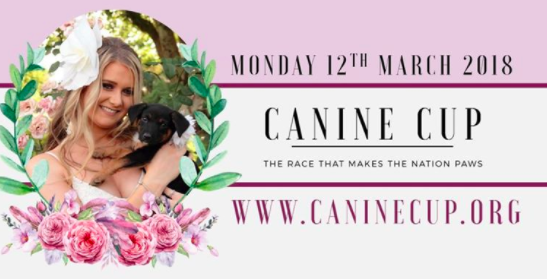 Kings Cross Dog Show - (Lawrence Hargrave Reserve)
March 17th (9.30am-12.30)
Kings Cross is infamous for its dress up for pooches, outrageous behaviour and being different.
The Kings Cross Dog Show reflects that. There is no best of breed or entry standard - except perhaps a requirement you have fun. Like the Cross itself, all are welcome as we celebrate having these wonderful creatures in our lives.
Competitions include: Dog of the Year, Best St Patrick's Day Combo, Best Puppy, and Best Dressed.
Isle of Dogs - Film release 
March 23rd
"ISLE OF DOGS tells the story of ATARI KOBAYASHI, 12-year-old ward to corrupt Mayor Kobayashi. When, by Executive Decree, all the canine pets of Megasaki City are exiled to a vast garbage-dump called Trash Island, Atari sets off alone in a miniature Junior-Turbo Prop and flies across the river in search of his bodyguard-dog, Spots. There, with the assistance of a pack of newly-found mongrel friends, he begins an epic journey that will decide the fate and future of the entire Prefecture."

That should keep you busy over the next couple of months! We would love to hear from you if you attend any of these events or have any tips, recommendations! Enjoy!