07/01/19
DOG DATES FOR YOUR DIARY ::: JANUARY
Now the festivities are over it's time to start looking forward to lots of different events for you and your pooches to enjoy. Get the diaries at the ready as January doesn't look like its slowing down any time soon. It's going to be a busy month for you and your dogs and to get you started we have lots of dates including Australia day antics for your dog and courses to keep your dog safe!
Squishies and Sangria (The Ascot Lot, Victoria) Saturday 12th January
Calling all of the Pug-lovin' people of Melbourne! The Ascot Lot is putting on another day for doggos, and this time celebrating all that is squishy! Bring along your Boxer, Bulldog or Chow Chow (or any squishy dog for that matter) for an unforgettable day out. Keeping with the Summer Vibes we'll be serving up a variety of Iced Sangrias to keep your thirst at bay while your squishy little mate makes some best buddies. There'll be Food Trucks, drink specials all day long and live music into the night.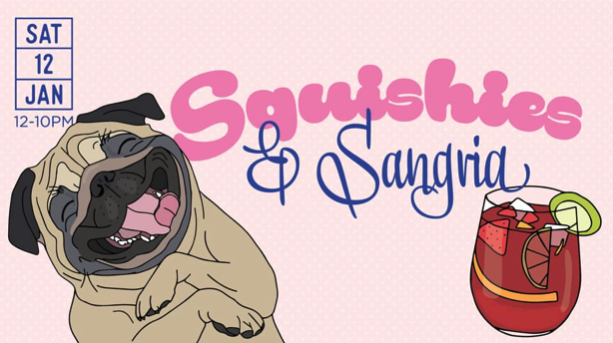 RSPCA Pop Up Adoption (Brisbane Convention and Exhibition Centre) Saturday 12th January
If you think you can give a pet a forever home then head on down to the RSPCA's pop up adoption Event. The event will bring together dogs, puppies, kittens and cats from RSPCA shelters right across Queensland and staff and volunteers are hoping to break the record set last year when a staggering 432 dogs, puppies, cats and kittens were re-homed on the day.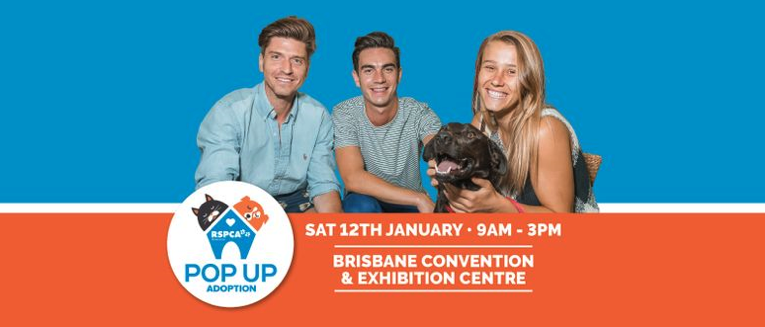 Dog First Aid Course (252 St Vincents Rd, Banyo, QLD 4014) Sunday 13th January
This course will teach you how to prepare, prevent and respond to an emergency involving your dog, and how to have a happy healthy dog. 
This course is based off real world examples with up to date information coming from across the globe, from various Veterinary and Working dog communities. This is not your average sub-standard pet/dog first aid course. 
Content of the course includes covering the following -

K9PE – Canine Protective Equipment
Common Household Hazards
Preparing for the worst
Basic Canine First Aid Kits
Emergency Planning 
Prevention of Injuries and Illness
My Canine has been hurt, what do I do? 
Foreign Objects / Breathing Difficulties / Choking
Drowning / Near Drowning
Artificial Respiration (AR) – Rescue Breathing
CPR – Cardio Pulmonary Resuscitation 
Deadly Bleeding 
Allergic Reactions and Anaphylaxis
Shock
Handling an Ill Or Injured Canine: 
Transporting your Canine
Doggy Picnic Adventures (Melbourne) Saturday 19th January
Our handcrafted Doggy Picnic Adventures are a day for peeps and paws to enjoy spending time together We have arranged everything from the gourmet picnic baskets to a session on learning the art of canine massage, so tired little paws can be pampered. This is certainly a Dog Friendly Experience to remember and such a fun social day where your dog will thank you for taking time out to just be with them.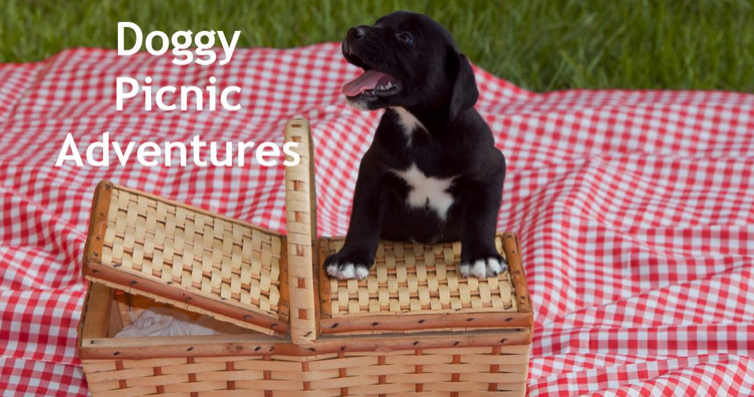 Barks and Brew (Stay Gold, Brunswick,Victoria) Sunday 20th January
Ever wanted to bring your pup to the pub?! Well now you can! Barks and Brews Each month at Stay Gold! Doors from 12pm FREE ENTRY for humans and puppers alike
Marrickville Dog Day 2019  (Marrickville, NSW 2204) Saturday 26th January
After the success of our inaugural Golden Bone Dog Race last year we are upping the ante. This a community event aimed to bring together dogs and dog lovers alike, spread the word on rescue adoption and supporting Inner West canine rescue organisations & charities in the process. This event is guaranteed to get tails wagging - with a variety of paw-some pet stalls, dog rescue groups and live entertainment, your doggie is in for a treat! 
Wolfenoot Australia Day Festival - Dog Markets (Dogs Queensland 247 King Ave, Durack 4077, Durack) Saturday 26th January
Australia Day celebrations for the dogs! Come and join us for an awesome day at Dogs Queensland. What can you expect from Wolfenoot Australia Day Festival
We will have food trucks, 
Market stalls, 
Jumping castle for the kids 
Competitions and games for you and your dog
If this sounds like a bit of you and your pooch make sure you head on down
Every Man and his Dog (Robertson Park, Watsons Bay, 2030 New South Wales) Saturday 26th January 
Every year Watsons Bay Stand Up Paddling (WATSSUP) host the annual Every Man and His Dog Stand Up Paddling Australia Day event. 
Watson Bay beachfront is where the surrounding communities, dog owners and elite athletes, come together to celebrate and show appreciation and admiration to the sport of Stand Up Paddling. But most of all to have fun. 
There will be different courses located within Watsons Bay as well as a more challenging long distance race for the more elite paddlers. This event does not only attracts athletes, but local families and visitors who have a chance to compete in the more basic SUP courses and individuals with their dogs who participate in the iconic novelty, man and dog races. This is an event for all Australians (including their pooches)!