27/10/19
DOG DATES FOR YOUR DIARY ::: NOVEMBER
We have plenty of dog dates to wet your tongue this November! Get out into that Spring sunshine and enjoy! 
WOOF at Whiteman 2019 (Perth, WA)
Sunday 3rd November 2019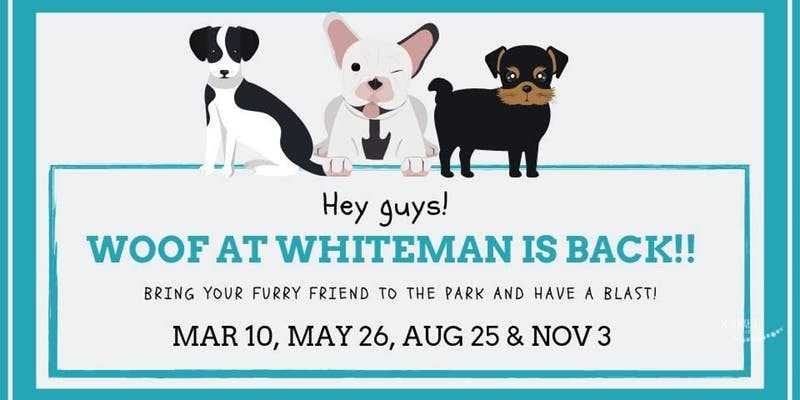 Running in conjunction with our Made-It Markets is WOOF, a dog-friendly event with lots of stalls for your furry friend, and loads of four-legged friends to meet! Food trucks and beverage vendors on site, plus kid's entertainment, live music and stunning natural bushland location.
Click the link in the title to find out more!
Canine Cup Melbourne Cup Edition (Adelaide, SA)
Tuesday 5th November 2019 

IT'S HAPPENING!
You asked for it! We would never let you down! After every Canine Cup, we get hundreds of 'you should do a Melbourne Cup'... Logistically a luncheon on a business day isn't viable... but this is 2019! We can bring it to you ONLINE! Simply get your team together to celebrate on Cup Day, but instead of watching and supporting the horse racing - you watch pets having fun and support Guardian Angel Animal Rescue Inc.
Click the link in the title to find out more!
Street Paws Festival supporting Peggy's Promise (Mt Penang Gardens, NSW)
Saturday 9th November 2019

Street paws festival sponsored by PETstock, beach & bay vet & Somersby animal hospital in collaboration with Peggy's promise.
Here at Street paws we just love what Peggy promise does to help our furry friends so we decided we wanted to hold a festival dedicated to them. Expect all things fun like street paws festival brings. Stalls, comps, demo's, food, educational & medical advice.
Peggy's Promise is a non for profit organisation on the central coast of NSW trying to educate owners about responsible ownership. We rescue rehabilitate and rehome unwanted animals.
Come and meet your future four legged friend. There will be adoptions, fostering and much more.
Click the link to find out more! 
Dogapalooza Melbourne (Burnley, VIC) Sunday 10th November 2019

Sunday 10th November 2019, Oscar's Law & One Little Indian Enterprises present Dogapolooza, Melbourne's first and only dog friendly music festival. Decked out with Melbourne's finest food trucks, Rescue group adoptions, the Dogapalooza awards stage, dog washing, and Melbourne's finest acts.
Click the link in the title to book your tickets now!
Perth Pet Expo 2019 (Claremont Showgrounds Perth, WA)
Saturday 16th and Sunday 17th November 2019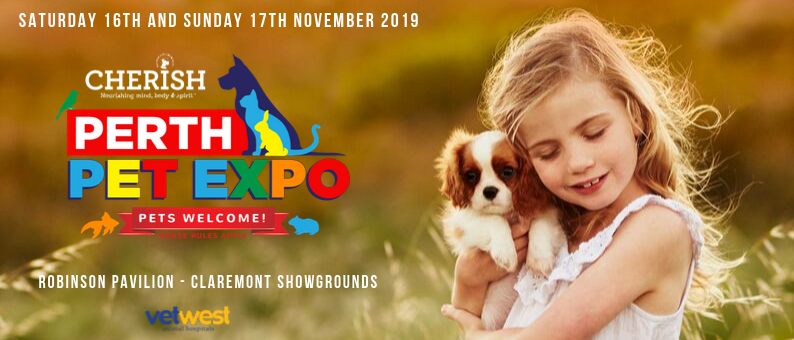 Bring your pet and family to the 6th Anniversary of the Perth Pet Expo! Saturday 16th and Sunday 17th November 2019 at Robinson Pavilion, Claremont Showground. A great entertaining weekend for pet owners and animal lovers of all ages and visitors are welcome to bring their pet along! The Perth Pet Expo is the only event of it's kind in WA - so don't miss out! See the latest products, services, attractions and technologies available. Watch presentations, enter your pet in competitions, and much much more! Be part of THE Petworking weekend in WA.
Click the link in the title to book your tickets now!
Santa Paws at the Park 2019 (Gold Coast, Nerang, QLD) Sunday 17th November 2019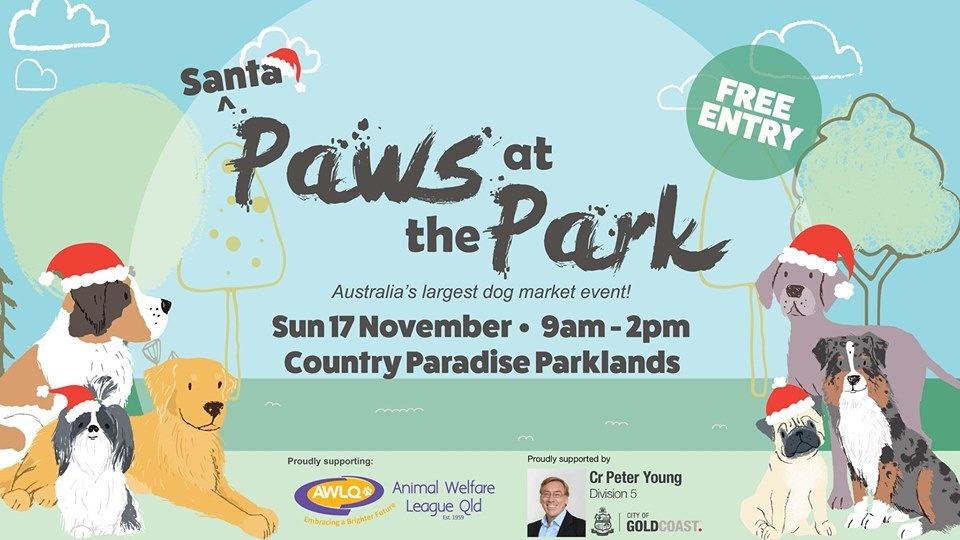 The Gold Coast's favourite doggie market event is back again on Sunday 17 November! At Santa Paws at the Park you'll have the pawfect place to pick up this year's Christmas presents for your fur-kids AND snap a photo with Santa Paws himself!
Santa Paws at the Park has been held in Cleveland since 2017, but due to popular demand, we're moving our Christmas markets to the dog lovers of the Gold Coast. This will be our first ever event at the beautiful Country Paradise Parklands - generously supported by Councillor Peter Young Division 5.
🐶🐶🐶

Click the link in the title for full event details!
Maggie's Rescue Muddy Paws Walk (St. Peters, NSW)
Saturday 23rd November 2019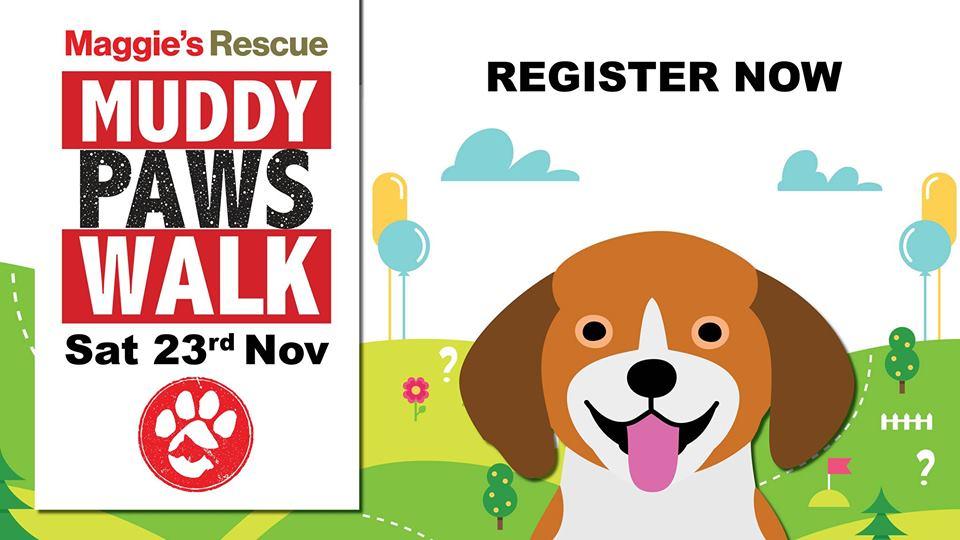 Muddy Paws is back for 2019 and its going to be great - REGISTER NOW! 📣

Join us at the beautiful Sydney Park for a day of competitions, prizes and most importantly, dogs. It kicks off at 10am and after the winner is announced, we'll head to the Vic on the Park for celebrations. You can BYO pooch or simply bring enough love to share on the day, all are welcome to Muddy Paws Walk. You'll help raise money to re-home local inner-west animals who need to find a forever family. We'll have riddles, merchandise and local business stalls! MAKE SURE TO REGISTER TO PARTICIPATE!  📣 📣 📣 📣 📣 📣 NOTE - Kids under 12 free 🐶 

Click the link in the title to book your tickets now!
Canines & Wines (Witchmount Estate Winery, VIC)
Saturday 30th November 2019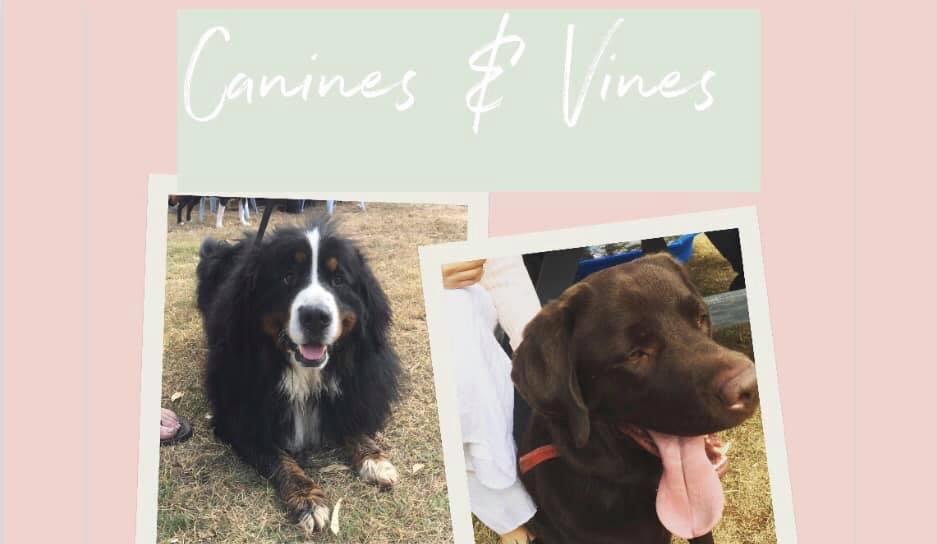 Can't find a baby sitter for your dog? No worries, as Witchmount Cellar Door invites wine/dog lovers to come along with your pooch to enjoy a shiraz or two at our dog friendly winery. 
For the dogs: 🦴Watson Barkery- Selling organic homemade treats & much more!
🐩Byron & Co - Making sure your doggo is left stylish with home-made bandanas & accessories.
🕯Sniff N Co- Pet friendly products for the hoomans & pooches. Candles, soy melts, room sprays & more!
💅Hair of the Dog - Pamper pop up stall making sure your pooch is all glammed up for the day.
🎨 Ambers Paws- Amazing pastel pet & livestock artworks
🐕Dingo Sanctuary- Bringing awareness and their beautiful dingoes

For the Hoomans: 🍔 Donald & Tuck food truck- Making sure us hoomans are fed for the day
🎶 Live Music By Dan Butler
🍩Vals Suga Fix Donut Trailer
🍷Wine, beers & cocktails

Click the link in the title for full event details!