02/07/18
5 feel-good ways to keep your dog warm this winter
----without blowing the energy bill! 
Buying organic treats and making trips to the doggy salon are some of the many things we do to take care of our furry friends. And with this winter set to be the coldest one yet, there's no doubt we'll do everything we can to keep them warm this winter.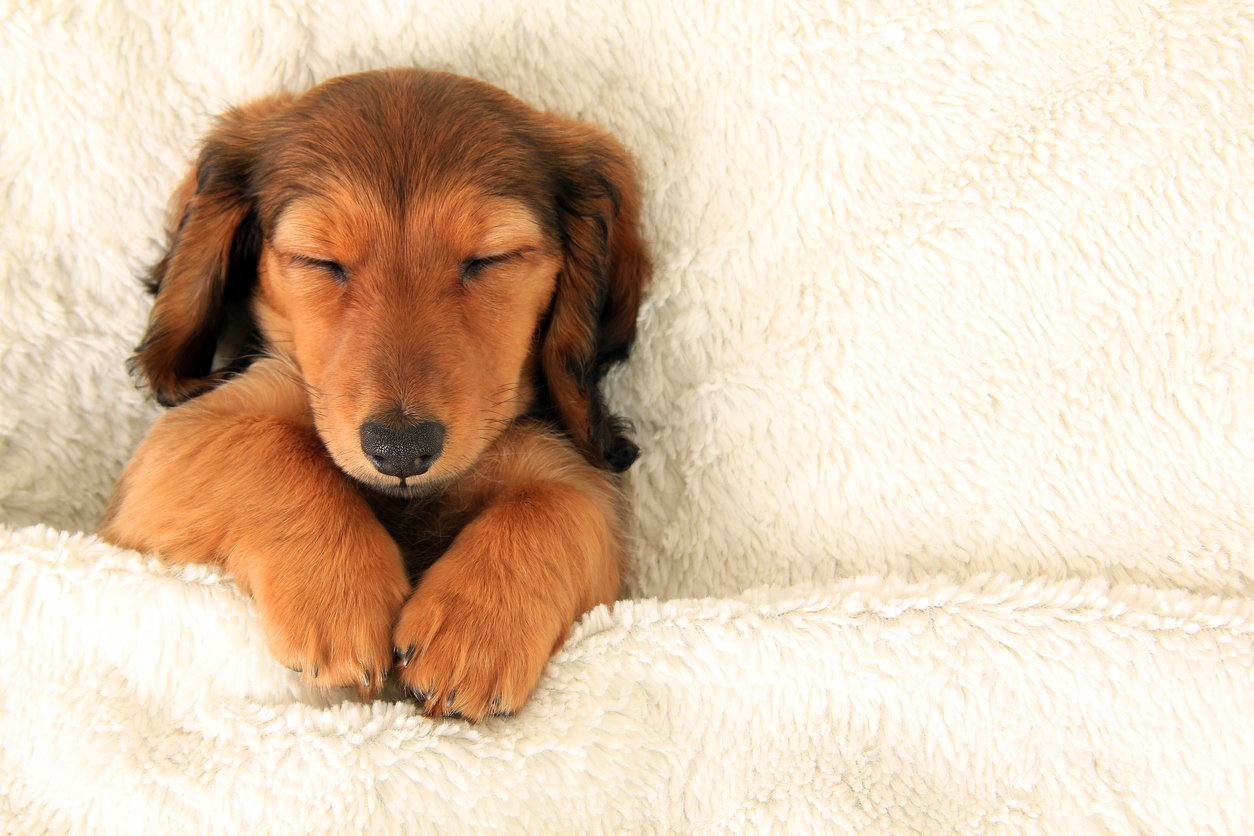 However, recent Mozo data has revealed that the love we have for our pooches could be adding as much as $263 to your winter energy bill from leaving the heater on for their dogs. Ouch! But the good news is that we've got 5 feel-good ways you can keep your dog warm this winter without blowing your energy bill...
Give their bed a boost
There's nothing better than slipping into bed after a chilly day and there's a good chance your dog feels the same way! Layers of blankets can do wonders in keeping them warm, but you'll also need to ensure that their bed is at least 3 inches off the ground to avoid the cold draught. Dog cots are a cost-effective way to get your dog's bedding off the ground and away from the cooler air. You can pick one up either online or at a local pet store. 
Stash a snuggle disk
Our dogs love to spoil us with warmth and affection whenever they can, so return the favour with a snuggle disk. Snuggle disks are microwaveable heating pads that maintain heat for up to 10 hours. So before you leave home in the morning, give your snuggle disk a couple of minutes in the microwave before slipping it underneath your dog's blankets.  
Rug up your pup 
Over the last few years pet fashion has grown in popularity among dog lovers. Not only do they keep your dog looking cute, but toasty warm. Items like knitted jumpers and hooded jackets have become widely available a variety of colours and sizes for all types of dogs. The only thing you'll need to brace yourself for is the tantrum when they realise it's time to get dressed! 
Ditch the clippers 
While your dog might not need its fur during summer, in winter, it becomes their biggest source for warmth. Avoid cutting, trimming or shaving your dog's fur and instead let it grow during the colder months, but continue your regular grooming routine to keep their fur in top condition and knots at bay. 
Fill their tummies 
We all love to fill ourselves up with larger helpings of soups and stews, but it might surprise you to know that in winter, just like us, their bodies are burning more calories to keep warm! So they'll need an extra helping of food to beat the chill. Just be sure they still get the right amount of daily exercise to keep them quick and fit!
Kirsty Lamont is a personal finance guru and Director at mozo.com.au. She is passionate about helping Aussies save money in all areas of life and stretch their dollars further.