25/05/20
Dogs are cute but costly: Know your pup-budget
Mozo Guest Blog for Dog Share
By Olivia Gee, money writer at Mozo.com.au
The term 'puppy dog eyes' is well established in modern vernacular for good reason. When you gaze into the unconditionally-loving soul of an innocent doggo, you want nothing more than to give them every treat and chew toy they desire. Naturally, this isn't practical for your pup's good behaviour classes or your budget.
The RSPCA estimates dog owners will on average spend $25,000 on their pooch across its lifetime. And don't be fooled into thinking you can put off those payments: ASIC's MoneySmart states in the first year alone you'll need to fork out between $3,000 and $6,000, plus around $1,475 every year after.
Keep in mind, breed, size, age, health, temperament and even your pupper's coat will influence the not-so-adorable costs of your new canine companion. So, you've got some ruff ball-park figures, here's a breakdown of a standard dog-owning budget in Australia.
Upfront costs
Adopting or purchasing your pup
If you're picking up a new pal from rescue groups like the RSPCA or PetRescue, you'll generally pay a fee. This sum goes towards supporting these critter-saving organisations, and will generally cover basic vet care, including vaccinations, desexing, microchipping, and flea and worm treatments. It'll often vary based on age, with golden oldies being cheaper and puppies sitting on the higher end of the scale. Depending on these fluffy variables, set aside around $100-$500.
Have you got your heart set on a hot-to-trot breed like a cuddly cavoodle or noodly daschund? You could be paying anywhere from $500 to a few thousand for your preferred pooch, plus extra for the necessary vet care that rescue groups would normally cover. In this process, always ensure you're buying from an ethical breeder. Legal requirements for breeders vary between states and territories. Call your local council (or the council where your potential pup lives) to check what conditions they'll need to meet, then visit the breeder to see if mum and pup are being treated well.
Initial vet and health bills
If you're new best mate hasn't go their medical bill filled before you kick-start your six-legged life together, you'll need to tick off the essentials: microchipping ($60-$80), vaccinations for puppies ($170-$250), desexing ($200-$500), and flea, tick, worm and heartworm prevention ($120-$450). Again, these are all approximations from the RSPCA and MoneySmart, and are variable based on the age, gender and size of your dog.
Council registration
While every council will have different requirements and costs for registering your pup, you'll be looking at somewhere between $30-$200. This will be a one-off payment for some councils, and there are often discounts for desexed and rescued dogs, as well as assistance dogs and very good boys and girls with owners who are pensioners.
Other fun stuff
We're talking about buying kennels, bedding, collars, leashes, car restraints, food bowls, treats and toys, and signing your pup up for behaviour training classes. By buying secondhand, accepting hand-me-downs, and getting creative – there's nothing quite as magical as an old sock with a tennis ball in it – you can keep costs pretty low. If you're after an exact figure, the RSPCA estimates an average cost for all these bits and bobs (more likely bought new) is around $600 from the get-go, with upkeep of around $30 each year.
Ongoing costs
Food, treats and grooming
Whether you're going gourmet with homemade meals or sticking with a dry and wet diet regiment, dog food is always going to eat into your ongoing pet budget. ASIC estimates a premium doggy diet with treats will set you back around $800 a year. Of course, this will vary if you're an expert bargain hunter, and will depend on the size and appetite of your pooch. And if Rex has a luscious coat, you could also be looking at $30-$90 for grooming, which may be necessary multiple times per year.
Dog minding and walking
It would be lovely to have your doggo join you in all life's pursuits, but with work, holidays and human friends and family to attend to, this isn't always possible. You'll often need to employ dog minding and walking services to ensure Duke doesn't get lonely in unattended hours and has somewhere to stay if you're heading overseas without him.
Keep things local with community-based programs like Dogshare for walkies and holiday hangs with neighbours ($29 for your first year and $9 every year after), or pay around $25-$50 per hour for professional dog walkers. As an alternative for longer stays, ASIC says you'll be paying roughly $25-$50 per night at kennels.
Vet check-ups and medication
Just like us, dogs need regular medical and dental check-ups and treatments. Annual vet visits plus regular deworming and flea and tick medications could set you back a total of around $900, depending on health and size.
Pet insurance
Diligent pet parents may want to take out pet insurance to cover unexpected costs. Like human health insurance, this will come at varying premiums for different levels of cover and could set you back between $20 and $60 a month.
This generally includes accident insurance, if your dog is hurt during an accident, such as car crash or snake bite. The next step up also covers illnesses, in case they require care for a short-term illness like an infection or a chronic condition like diabetes. Comprehensive pet insurance ticks these off and also helps cover the cost of routine care like dental checks and cleaning, vaccinations and other high-cost medical extras like scans and physiotherapy.
When you're choosing pet insurance, make sure you read the product disclosure statement (PDS) of your policy. Look out for anything which might affect your claim, like waiting periods, annual caps on payouts, and exclusions or conditions based on breed type, age, pre-existing conditions and elective treatments.
Remember…
All of these costs are estimates and can vary significantly depending on what kind of dog you welcome into the family. With all of this taken into consideration, the most important question to ask remains the same. Am I ready for a dog and can I afford it?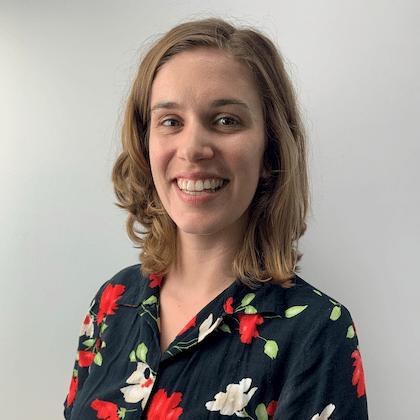 Olivia Gee

Mozo money writer Olivia Gee is dedicated to sharing her money-saving tips and personal finance knowledge so consumers can save big on the basics and splurge on the fun stuff (like puppy fashion).
Photo by Sharon McCutcheon