01/04/19
DOG DATES FOR YOUR DIARY ::: APRIL
Get the diaries at the ready as life with your pooch doesn't look like its slowing down anytime soon! Keep reading to find lots of different fun filled days for us doggy lovers to attend. 
Adelaide Animal Expo (Goodwood Road, 5035 Wayville, South Australia)
Saturday 6th and Sunday 7th April 2019
This is sure to be a great day out for all the family, Come along to See, Touch & Cuddle 100's of Animals!
Special guest Dr Harry Cooper on Stage 11 and 2.30 each day! What can you expect from our expo?
• 100's of animals including Reptiles, Snakes, Rabbits, Ferrets, Poultry, Miniature Horses & Ponies, Dogs, Cats, plus many more
• Two walk through animal Nurseries • Buy Pet Products at Special Expo Prices • Expert Pet Advice
• Talk to the breeders
• Cat Breed Displays
• Dog Breed Display

Adventure Dog Cross Country Challenge 2019 (Wandin Park, 305 Victoria Road, Gruyere, VIC, 3770) Sunday 7th April 2019 
Imagine Tough Mudder with your dog" says Mark Menze, Animal Aid's Chief Executive Officer.
If that sounds like a bit of you and your doggy then this is an event not to be missed. Animal Aid is welcoming all dog lovers and their canine pals to take part in Adventure Dog - A Cross Country Challenge, to help raise funds to care for all of the animals at Animal Aid.
'Participants will be mentally and physically challenged by 25 obstacles spread over almost 4km.
Following a hugely successful inaugural event that raised over $48,000 for homeless animals, 2019 promises to be bigger and better! There will be more mud, more obstacles and more fun for humans and dogs alike. 
This is the perfect event for dogs that love getting out and about, leaping and bounding, wading through water and muddy meadows.'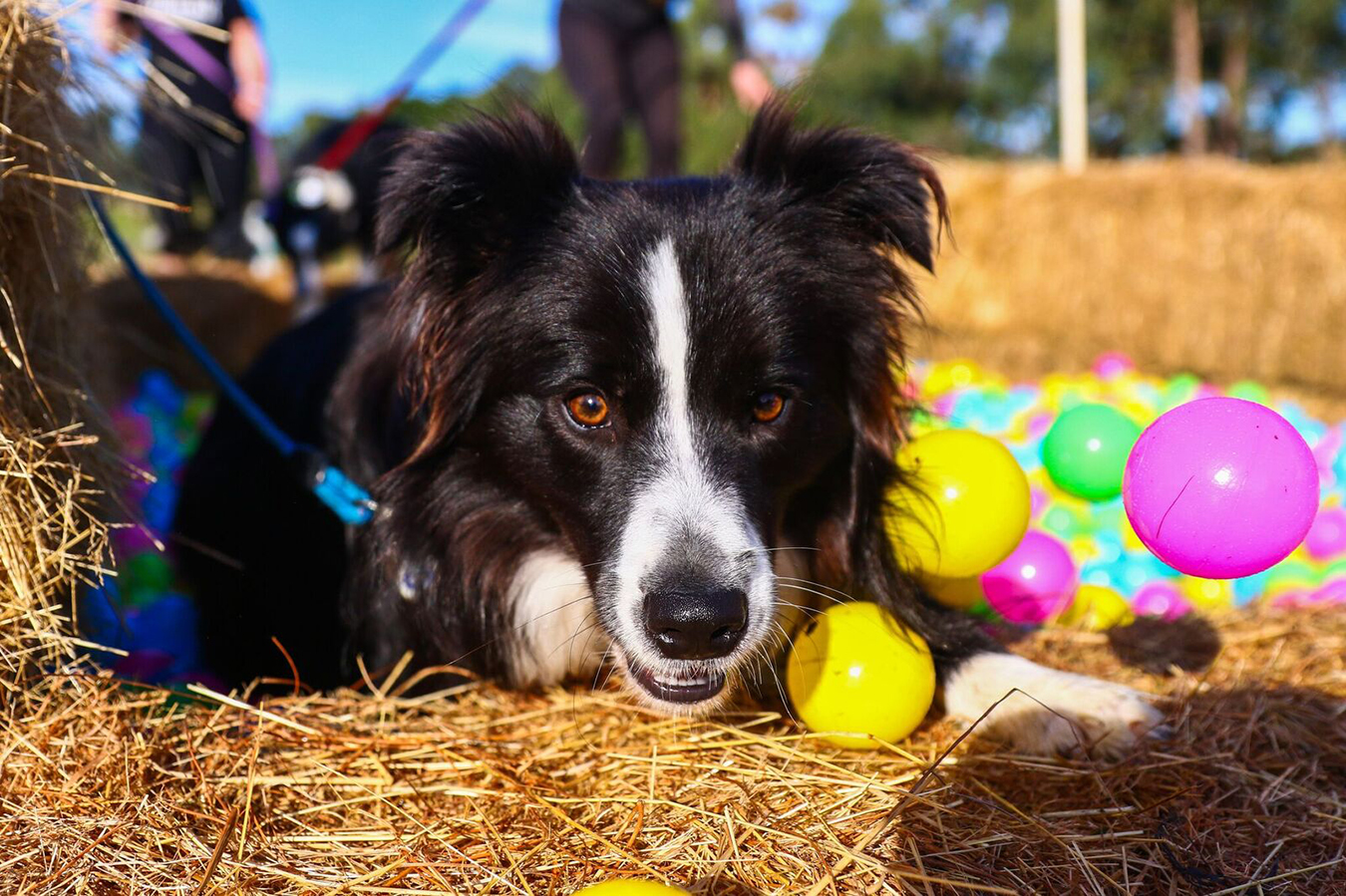 Mad Paws Dog Easter Egg Hunt 2019 (Melbourne, Sydney, Darwin, Canberra and Brisbane)
Saturday 13th April 2019
This year, it is aiming to top last year's feat by hosting the world's largest hunt across five states at once with lots of fun games and prizes on the day. 
The Mad Paws Easter Egg Hunt will take place at the following locations and times:
Darwin - 10:30 Marlow Lagoon Pet Park, Palmerston, Darwin
Brisbane - 11:00 Kalinga Park, Brisbane
Melbourne - 12:00 Fawkner Park, Melbourne
Sydney - 12:00 Glebe Foreshore Parks, Glebe, Sydney
Canberra - 12:00 Yarralumla Dog Park, Banks Street, Canberra
While Mad Paws Easter Egg Hunt will feature entirely dog-friendly Easter Eggs.
Dogs in the park (Gosford Foreshore, Masons Parade, Gosford)
Sunday 14th April 2019
As always these Events always prove to a roaring success with plenty to do for all the family!
Don't miss out on the Doggies Easter edition and get your ticket and enjoy all that this Event has to offer.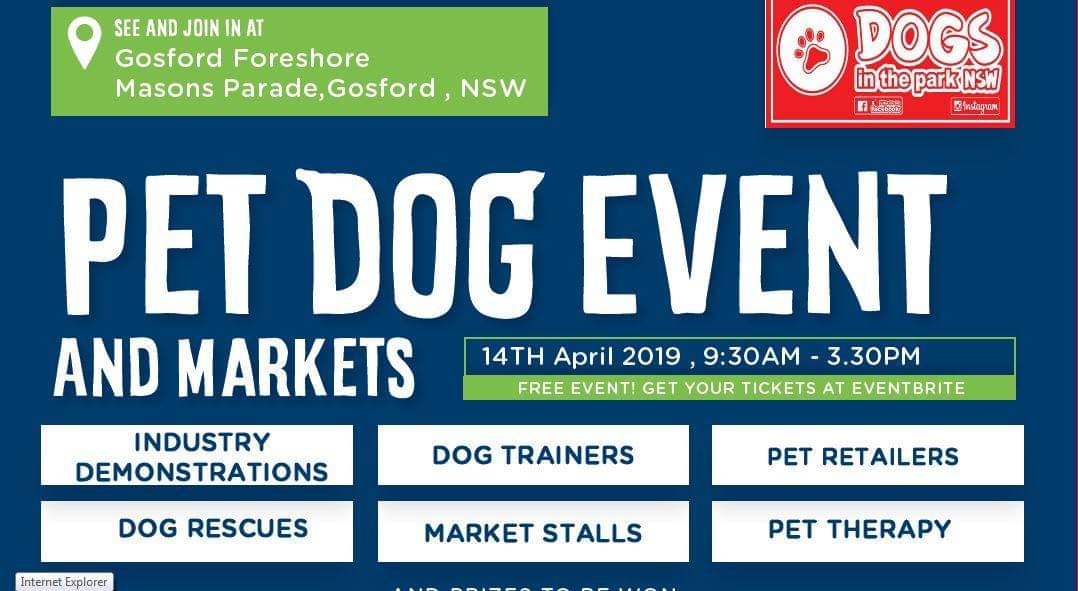 Pet Fest 2019 (Woodville Reserve, North Perth)
Sunday 14th April 2019
Pet Project's PetFest is back in 2019! With even more stalls, food trucks, sensory garden for dogs and educational talks and demonstrations this event is a MUST for all the pet lovers of Perth! If you are interested in being a part of the fun email: petfest@wapetproject.com.au

A Dogs Day Out (Retford Park, Bowral)
Sunday 28th April 2019
This year we have lots exciting areas to keep everyone busy, including
Vendor Stalls to interest all dog owners,
Dog Competitions,
Obedience Demonstrations, 
Dog and History Tours of the property 
"Doggy Yoga" will fill your day with fun and enjoyment and 
Face painting for the kids.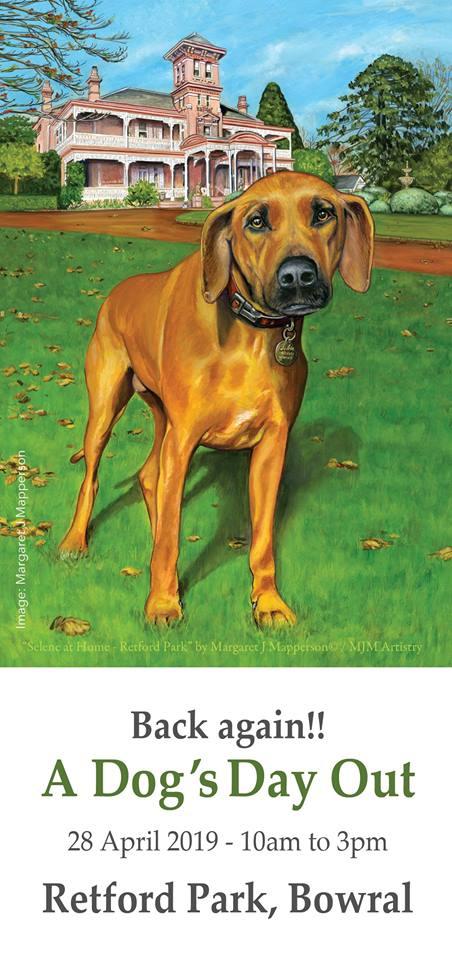 Doggy Day Out (Burke Street Park, Warragul) 
Sunday 28th April 2019
'The event aims to bring the local community together and celebrate all that is great about being a dog owner, as well as educating the community on responsible pet ownership and the wellbeing of our pets'
The following can be expected on the day
● Dog yoga  ● Dog agility activities  ● Dog splash and play zone  ● Puppy personal training   ● Dog obedience demonstrations  ● Live pet illustrations  ● Live music all day ● Dog competitions – cutest puppy, cutest dog, most obedient and best dog trick categories featuring a puppy parade.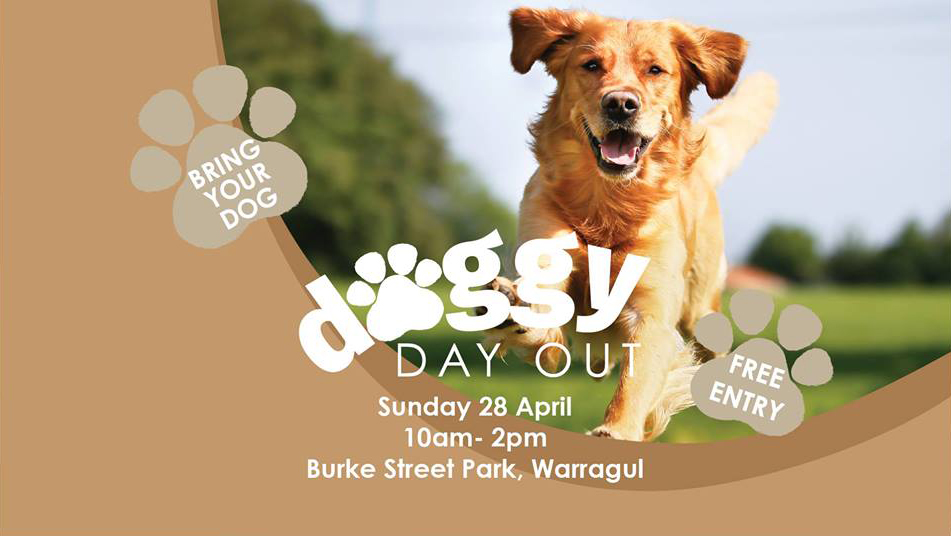 Serafino Paws for a Cause 2019 (Serafino Wines 39 Kangarilla Rd, McLaren Vale)
Sunday 28th April 2019
Fun family day for all , not forgetting your beloved pooch. All proceeds will be going to a good charitable cause.
Just a snippet of what can be found on the day includes 
Doggy Competition
Winery Dog of the Year Parade & Crowning
Fenced doggie pool park
Bouncy Castle
Face Painting
DJ - music all day
McLaren Vale Family Pet Vet
Christies Beach Surf Life Saving Club
Animal Rescues with Dogs & Cats for adoption
Various Market Stallholders