27/06/19
DOG DATES FOR YOUR DIARY ::: JULY
Don't let winter bring you down! Here at Dogshare we have put together some fantastic doggy events that we think are essential for you and your furry companions. 
Backtrack Boys Film Screening (Bondi Beach, NSW)
Wednesday 3rd July 2019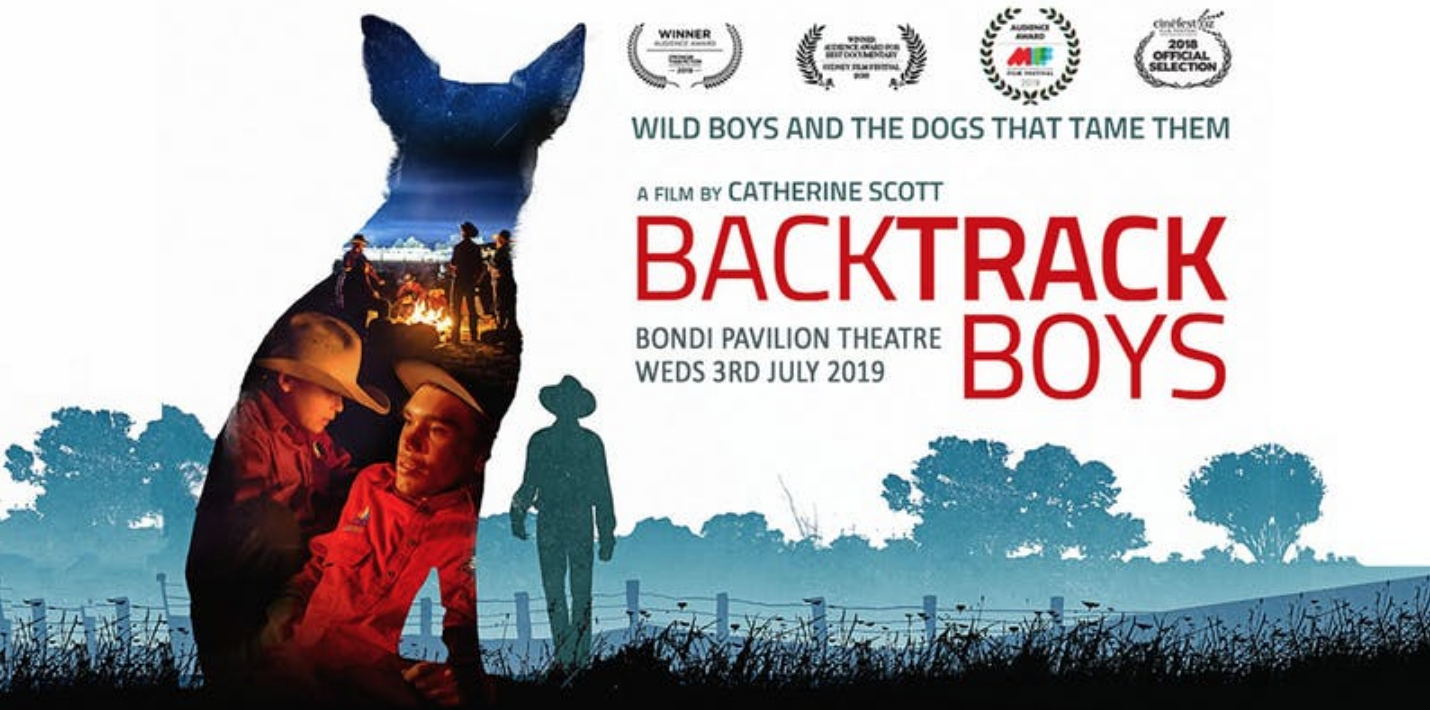 Bondi Pavilion Theatre opens its doors on Wednesday 3rd July at 7: 00 pm to bring you the Backtrack Boys Film Screening with a private Q&A. 
We don't want to give too much away but the observational documentary follows a group of troubled boys are on a perilous course towards jail until they meet up with the rough talking, free-wheeling jackaroo, Bernie Shakeshaft, and hit the road with his legendary dog jumping team.
Warning: this documentary may cause the uncontrollable urge to assist the Backtrack Boys and the amazing things they do!
Click the link in the title for more details.
Dog Scent School 2019 (Beaumont Hills, NSW)
Saturday 6th July 2019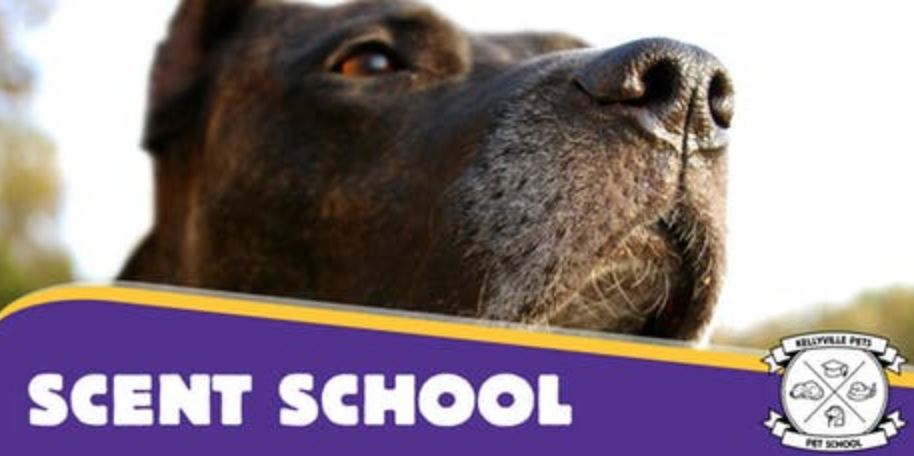 Are you looking for something fun to do with your dog? Then our Nose Work classes are the thing for you. The purpose of our Nose Work class is to provides an outlet to channel your dog's amazing sense of smell whilst building confidence in your dog, providing mental stimulation, reinforcing the bond between you and your dog and to have lots of fun!
Nose work, Scent games or Scent training is the latest dog training activity that develops your dog's amazing natural scenting ability. Have fun with your dog while teaching your dog to detect a scent as quickly as possible and indicate to you that the scent has been located. 
6-week Course
Cost: $230 
For more details click the link in the title.
Dogs In The Park Sutherland (Cronulla, NSW) 
Sunday 7th July 2019
The event will be based on our drawcard attractions where locals can participate in all activities such as Dog Demonstrations and even Rescue Groups & Dog Competitions.
Events:
Dog Sport Demonstrations
Best Dressed Pet Competitions
Dog Race Competitions
Dog Trick Contest
Interactive Stalls
As well as all of these fantastic events, there is also the opportunity to raise money for a dog-related charitable organisation such Various Doggie Rescue.
For more details click the link in the title.
Paws Marketplace (Canine Clubhouse Thomastown, VIC) 
Saturday 13th July 2019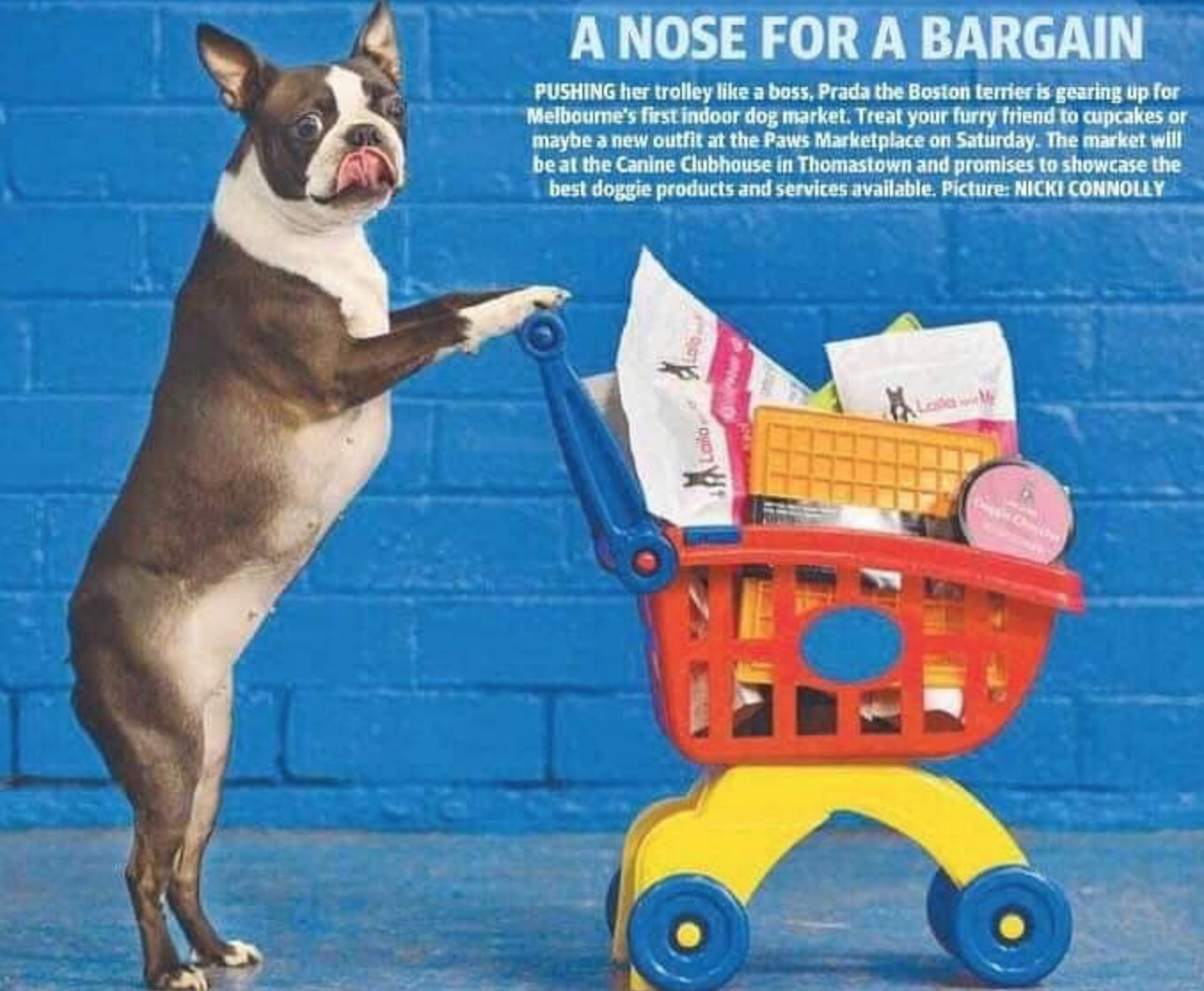 Paws network. and Canine Clubhouse Thomastown are pleased to host Melbourne's first monthly indoor Dog Market! The event is 100% Dog friendly (you are welcome to bring your dogs on a leash) with over 30 stalls that offer Australia's best dog products and services! Each month a different rescue group will fire up the bbq to feed the masses, as well as barista made coffee and tea available for purchase. 
Dating with Dogs Melbourne (Richmond, VIC)
Saturday 13th July 2019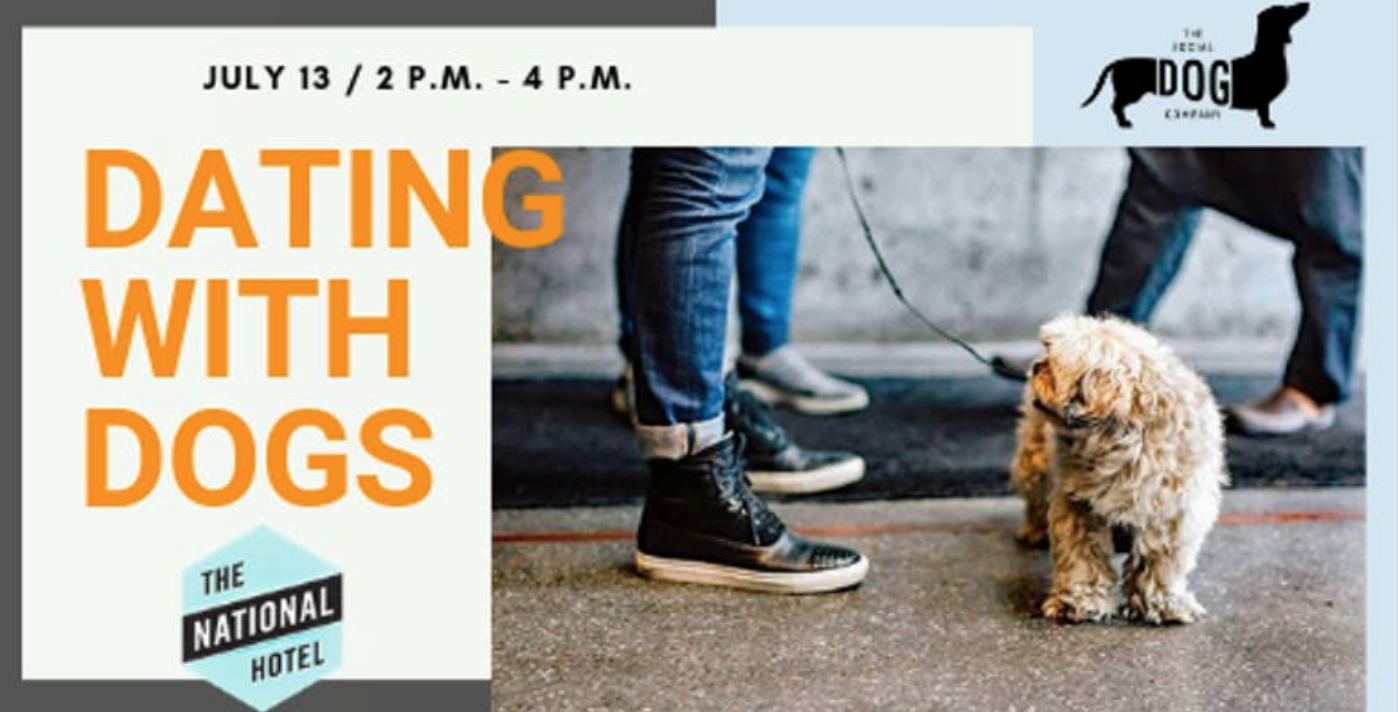 Hosted by The Social Dog Company, Australia's nationally recognised Dating with Dogs is expanding to Melbourne on Saturday 13th July, 2019 at The National Hotel, Richmond. Following sold out events in both Sydney and Canberra, Dating with Dogs has become the most talked about dating event in 2019. 

The event is for dog-loving singles aged 20 – 45ish, and will play host to a fun, flirty and fundraising afternoon of dating dog lovers alike. Meaning you can BYOD (bring your own dog) or come along dateless and dog-less. 
For more details click the link in the title.
Adolescent School (Beaumont Hills, NSW)
Thursday 18th July 2019
Missed Puppy Preschool? Then our Adolescent dog classes are the thing for you.

This class is for dogs from 18weeks of age who have no previous training.  This course will focus on basic obedience commands such as come, sit, eye contact, wait, heeling, stay and tricks. Our aim is to create a friendly, well-mannered dog.
Cost is $200 for 4 weeks.
Maximum 4 dogs per class.
For more details click the link in the title.
Doggy Day at the Marlborough (Newtown, NSW)
Saturday 20th July, 2019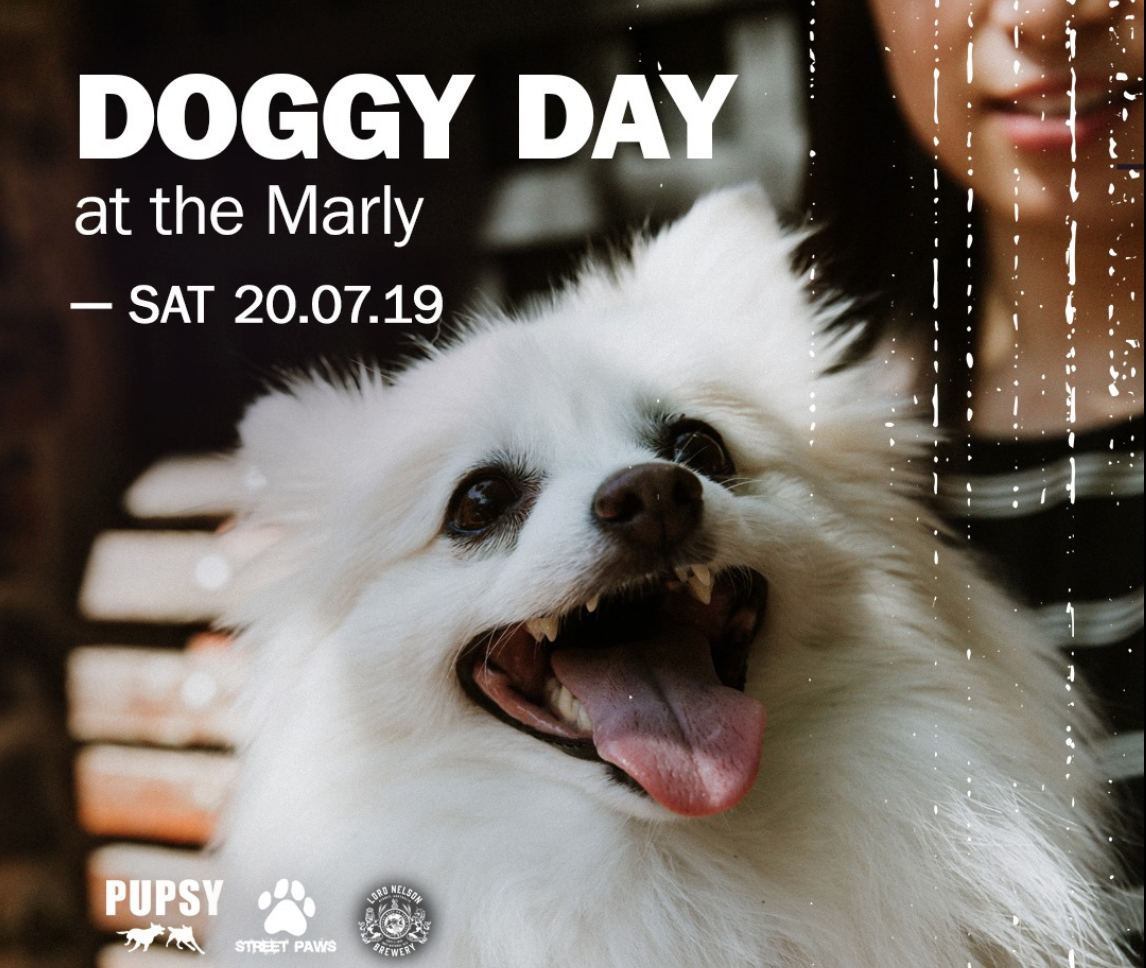 Calling all fur parents, families and babies – the Marly has teamed up with Pupsy & Street Paws to bring you another bigger and better Doggy Day. A loud & proud dog-friendly venue in the heart of Newtown, the Marly will be hosting a day with stalls, activities, fundraising and more celebrating man's best friend 🍻🐕💕
On the day we'll have SIX various stalls set up, including: FREE Vet check-ups by Vets on Crown
Pawtraits & Pawprints Photography
Natural Homemade Dog Treats by Amanda
Doggy coats & collars by Fetching Petware
Doggy boys & bandanas by Swanky Paws
Natural Health for Pets & Animals
For more details click the link in the title.
Riverwood Trail Run (Monkerai, NSW)
27th- 28th July 2019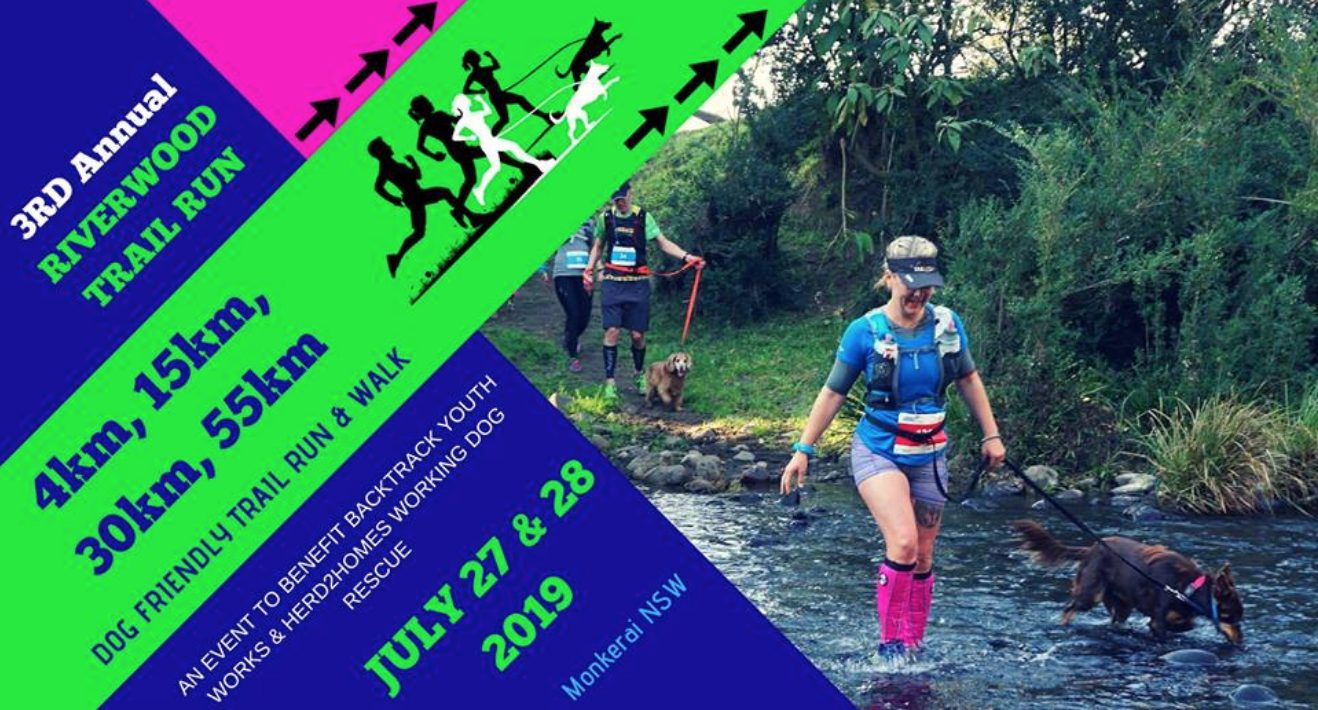 Australia's most unique timed trail running event where the whole family can enter, including the family dog.
Some of us train every day with our four-legged training partners and then when the event comes around we have to leave them behind, well not anymore, finally an event where you can enter and run with your dog.
This event is a fantastic way of being able to run or walk while raising funds for our chosen charities BackTrack Youth Works and Herd2Homes working dog rescue group.
For more details and to book your ticket click the link in the title.