09/06/18
Dogs at Shops
Take your dog to the shops
There is a growing trend to include our dogs into everyday life. We think it makes sense to include our four-legged pals in more of our activities as this will ultimately lead to more well socialised and included dogs in our society. 
So tell us - where is your favourite dog-inclusive place to take your pup? 
Here are a few ideas to get you started... 
The London Hotel in Balmain,  Sydney 
Dog House Cafe in Collingwood, Melbourne 
Q Super Centre in Mermaid Waters, QLD 
According to the Q Super Centre website, "There is no doubt dogs make wonderful companions and are highly valued as family pets and at Q we realise the importance of dog ownership.The Gold Coast has over 55,000 registered dogs; a figure which indicates the popularity of dog ownership within our city. So it is no surprise that Q Super Centre is one of the limited shopping centre's that openly welcomes dogs. We have installed dog watering stations along with handy dog waste bags throughout the centre. Dogs are welcome throughout all outdoor areas of the centre."
Bravo! 
You can find Q Super Centre on the Cnr of Bermuda & Markeri Streets, Mermaid Waters QLD.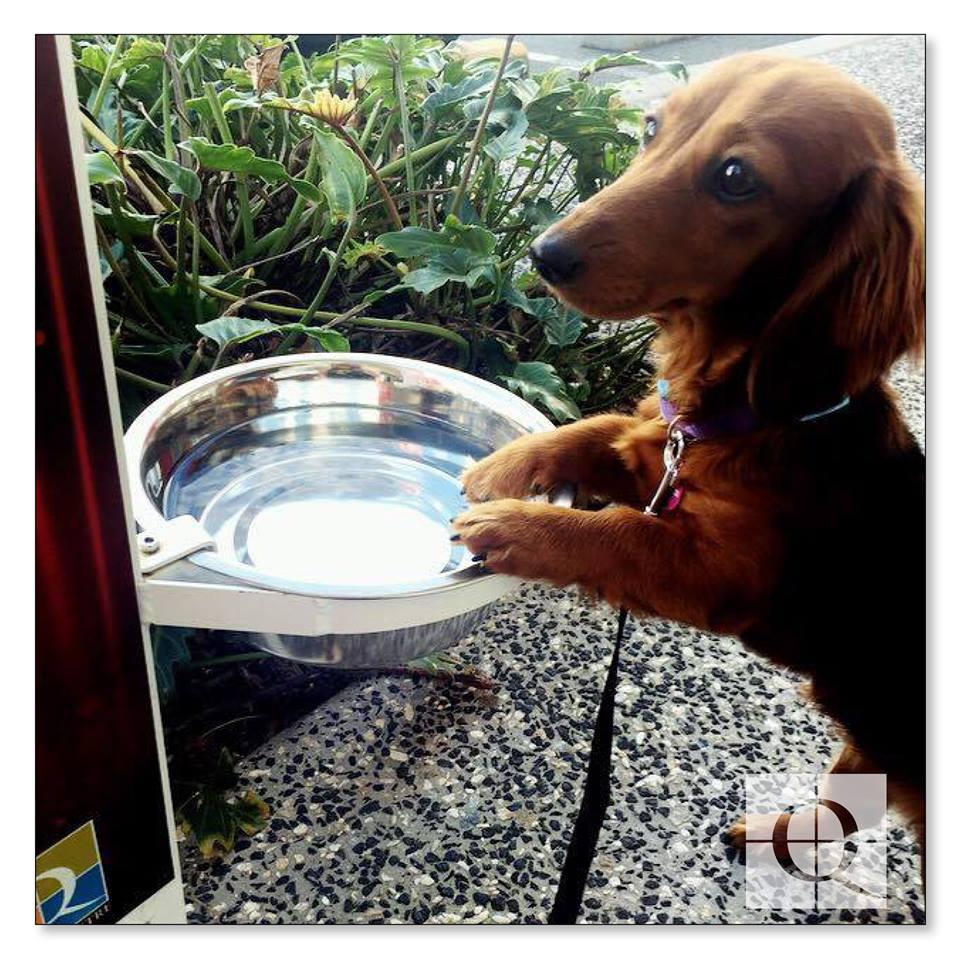 BUNNINGS WAREHOUSE, AUSTRALIA-WIDE
Content From: dogsallowed.com.au
I ummmed and aaahed about whether we put Bunnings on the site, but we ultimately decided to do it, if for no other reason to spread their pet policy.
It's awesome that pets are allowed, and it's unfortunate that they can't be as free as we'd like them to be, but unfortunate events, poor etiquette and a public liability issue waiting to happen has meant that whilst dogs are allowed in Bunnings Warehouse outlets, it's required that they wear a muzzle.
The policy taken from their website (on date of publishing) has the following statement which excludes assistance doglets:
Pets are permitted if: – Secured safely in a vehicle – On a lead and wearing a muzzle – Carried.
Just in case it changes, here's the link to the store entry information page.
Muzzles aren't my kinda thing, but it's a reminder that we all should be mindful of others when taking poochie with us, and assess whether their temperament is suitable for the environment.

You can find a wealth of information on where dogs are allowed at the "Dogs Allowed" website here: www.dogsallowed.com.au