15/03/16
Dogs at Weddings
Increasingly, dogs are now considered a valuable part of the family, and many couples want to have their dog at their wedding.  They make a happy addition to a wedding, but getting the dog to and from the wedding can often be a barrier, or concerns over the dog's behaviour.  Formal Dogs was created to ensure that your dog is accompanied to and from the wedding as well as during the ceremony and can provide training and behavioural modification or rehabilitation as needed.
We love accompanying dogs to weddings and enjoy helping couples include their fur family in their wedding day: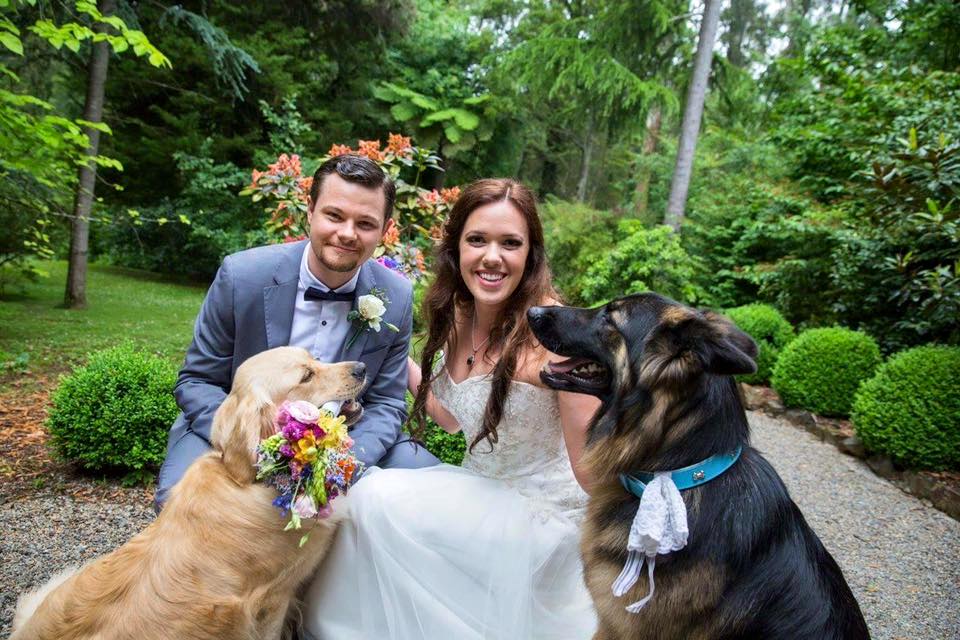 Some of the benefits of having your dog at your wedding:
Calming influence – I love being able to provide a bride or groom the opportunity to give their dog(s) a pat before the ceremony, it brings a moment of calm in an exciting and busy day. The dog is always happy to see Mum & Dad.  There is plenty of research to show that patting your dog can have a calming effect and lowers blood pressure.
A friend to everyone – Quite often there is a guest at a wedding who does not know many people. I find these people will often gravitate towards the dog and have a chat and a pat. Often it is a great conversation starter for people to start finding common ground with other guests.  Family members are always excited to see the bride and groom's dog at a wedding and come over for a pat.
Your dog won't be alone on your wedding day, having a dedicated and experienced trainer to accompany him or her on walks and provide food and pats.
Memories – have your dog in your wedding photos!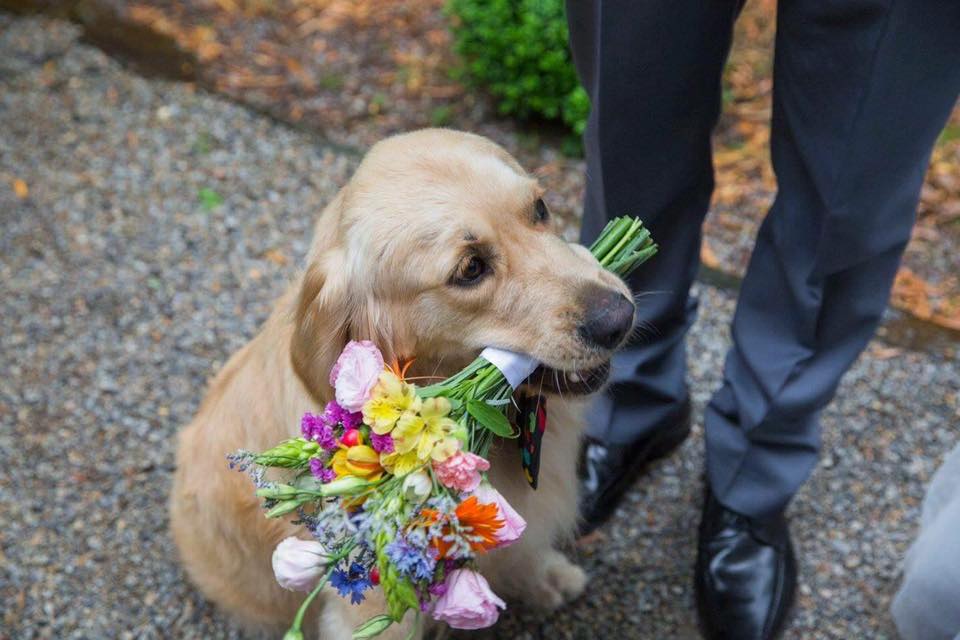 Dogs at Weddings - Top Tips:
Venue – Have you told your venue that you plan to have your dog at your wedding? Do they have any special requirements?

Grooming – Talk to your groomer about the best time to groom your dog before your wedding day. Leave it too late and your dog may shed at the wedding, too early and your dog may not smell as fresh as you would like.

Planning – How will you get your dog to and from your wedding? Who will look after it before, during and after the ceremony?

Training – Address any training or behavioural issues early. It is much easier to walk your dog down the aisle if s/he is not trying to jump on your friends and family!

Food – it is a good idea not to give your dog a meal or snacks too soon before the wedding, we don't want special doggy smells as part of your guests' memory of your wedding day!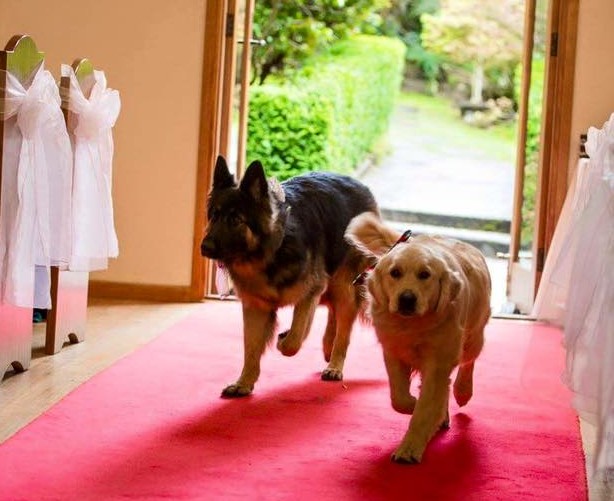 Talk to us about how we can help you to have your dog as part of your wedding.  We offer a free initial consultation.
Guest Blog by Formal Dogs