21/03/16
Making Memories: Photographing your Best Friend
Let's be honest, dogs fill up our lives; they take over our couches, our beds, our laps. Their photos fill up our phones too. We snap them being silly, sleeping, eating, and everything else in between. The team at Animal Antics Photography spend their days capturing pet's true personalities and creating images their owners will cherish forever. If you're ready to try your hand at a little more formal dog photography with your phone or camera, here are some simple tips to get you started. 
Light and Bright:
Lighting is really important when taking photos, especially of your dog as they can be easily distracted and move around a lot. You'll want to be able to capture photos quite quickly, before your dog gets bored and moves away, and bright light will help you do this. Create a space that has great natural light, in front of a large window or outside in your backyard will work well. Keep it free of clutter too, pick up any extra toys or things that you don't want in the photos. A simple lounge, rug or wooden floors will work well indoors, and outdoors look for flowering plants, lush green lawn or contrasting brick walls.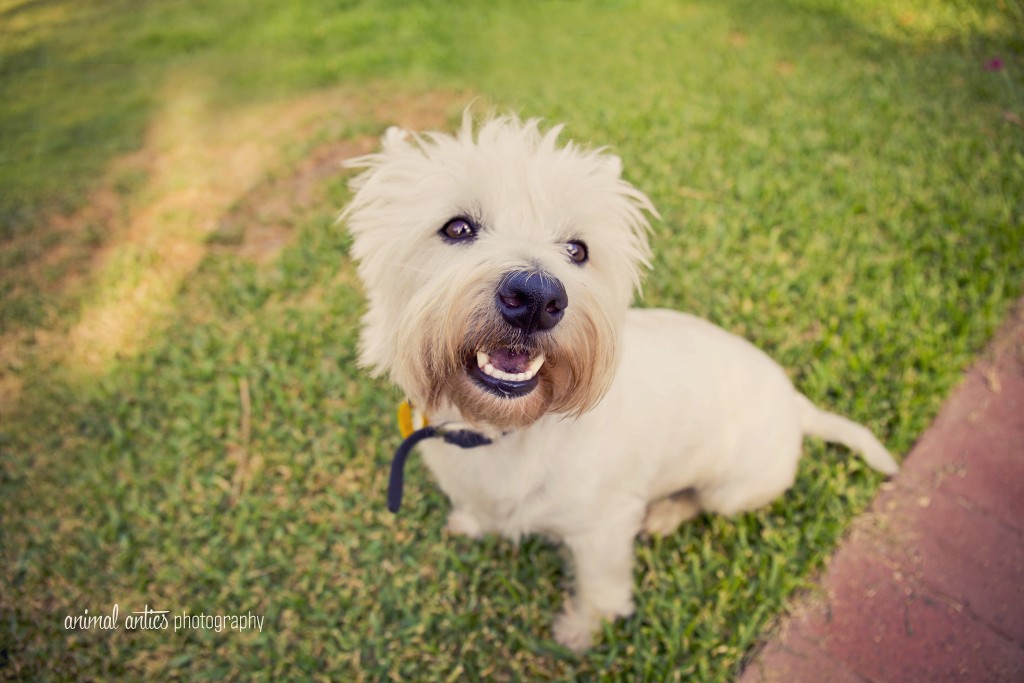 Walkies:
If your pooch is full of energy, take them for a walk or have a play in the backyard first. Tiring them out a little will not only help them relax it will usually add a 'smile' to your photographs too. Get your first few shots while your dog is still panting and looking very pleased with themselves.  What is a dog's favourite thing to after a big run and some panting? Sprawling out on the floor or curling up in their favourite armchair of course! This is the perfect time to capture some really beautiful photos, your pooch will probably drift in and out of sleep while wondering what you're up to.
Trick or Treat: 
If food is your dog's favourite thing, keep really small pieces ready to entice your pooch into place, and give them a few treats just for sitting still or lying down, it will keep their interest and relax them.
I find pulling the squeaker out of a toy and keeping it hidden works nearly every time! Your unsuspecting pooch can't see where the sound is actually coming from, and this tends to keep them still instead of launching for the toy. Use your own voice too, don't be afraid to make soft, unfamiliar noises when you have your dog sitting still, you might even get the perfect head-tilt shot!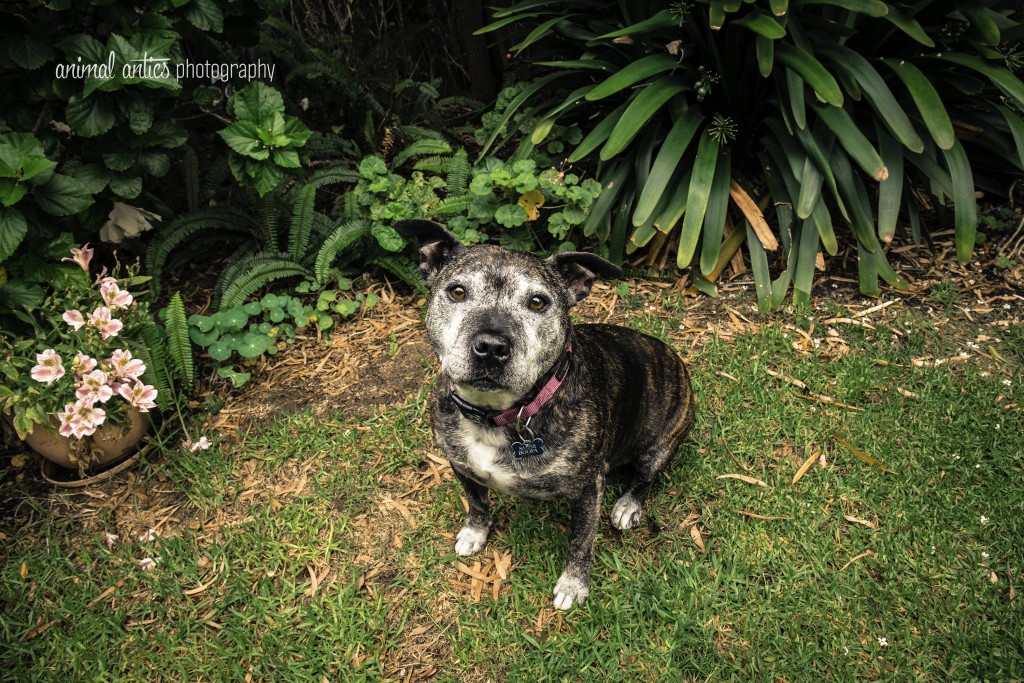 Looking for more? Let Animal Antics Photography create a fun, personalised photography session for your pooch. We offer in-home studio and outdoor photography packages, and create beautiful images of your best friend. Multiple dogs are welcome, and family members are encouraged to be a part of the session too.
For more information and to book, head to 
www.animalanticsphotography.com
 and like us on Facebook 
www.facebook.com/animalanticsphotography
.