24/09/15
Walk your dog hands free
Do you run with your dog? Have a pram to wield and a dog? Your going to love this.
I first discovered the Mush Puppies Hands Free Belt at the Dog Lovers Show in Melbourne earlier this year. I was immediately impressed by the simple yet effective concept because I often grapple with a few kids, a pram, sometimes a scooter, a big energetic dog and whatever other items my children ask me to carry along our journey (gum-nuts is a new favourite collected on our way).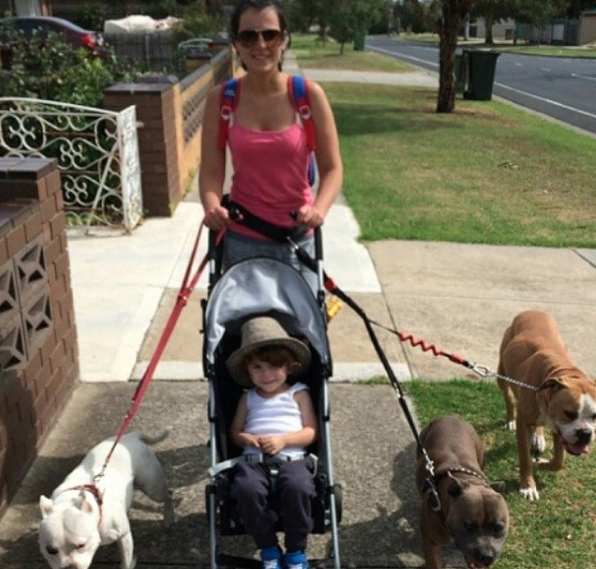 Ta-dah! I can immediately eliminate one of those things from my hands. Unfortunately it's not the children...(joking - obviously). But the DOG, I can stop worrying about where the dog is, and for me, that's a huge improvement. Not only that but I also love the convenience of having all my bits in the little zipper bag that comes with the belt (Think phone, poo bags, doggy treats).

In addition, I knew this would be a winner as my partner loves to run with the dog and is forever complaining abut having the dog lead ruin his momentum on a run. You can imagine it, arms powering forward and lead flapping back and forth in the full range of arm-swing. Not particularly pleasant for dog or runner.
It works and is very well made. We've been super happy with the results. And at just $40 for the belt, 2 carabiners (perfect for multiple dog owners) and pouch I think it's a bargain!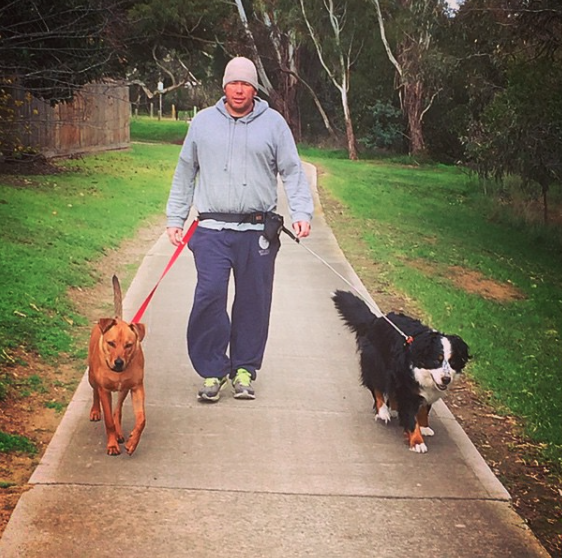 Here's what the guys at Mush Puppies had to say: "Mush Puppies is a brand for those that love their dogs". "We are solely focused on bringing dogs and owners together as one".
As a new Australian company, Mush puppies wanted a product that makes going for a walk as a family with the dogs a whole lot easier. The hands free dog belt will allow you and your best friends to hike as one. If you are just going for a leisurely stroll, pushing the pram, running with your head phones in, we can make it happen with our new hands free dog belt.
You can visit the Mush Puppies website for more information and to purchase.