22/05/18
Amazing Deals for our Members
Looking for a great Aussie dog business? 
You might have noticed lately we have a slew of Local Business Listings cropping up on the website. You'll see these here on our interactive map, each represented with our blue 'shop' icon. 
These fabulous local businesses are awesome because; 
- They are predominantly small business owners (in many cases, solo-operators) 
- They are SO passionate about dogs and working in this space is a joy and a privilege, so you know they will treat your doggo like one of their own 
- They are legitimately local, with each one choosing a local suburb service area 
- They are helping to support Dogshare as a paid business member of our website; this allows us to continue to offer our 'free for user' model for now and well into the future 
Check out local businesses near you and send them an enquiry or introduce yourself to your local Vet, Groomer, Trainer and Retail Store. 
We strongly believe that it is our 'local village' mentality and our heartfelt ethos that sets Dogshare apart as the favoured website of dog lovers. 
Dogshare connections provide people with a host of options for local dog care through the process of making trusted connections - a true village. We are working towards solving some of the issues that Australia has with dog ownership including; 
- Dogs who require additional mental / physical stimulation 
- People who would benefit from dog connection but not in the position to own 
- Curbing the rates of abandoned and surrendered dogs in shelters
So our measurement of success includes not only the financial factors required to sustain a business, but also is measured by our impact in society. 
To keep our platform 100% free for the user, we rely on support from local businesses and online advertisers. 
If you would like to help, check out our local businesses or click on any of the relevant advertisements you see appearing on the website to help us boost our click rates, so we can further invest into new features and upgrades for the website. Our advertisers have some great deals, so it's a Win Win for all !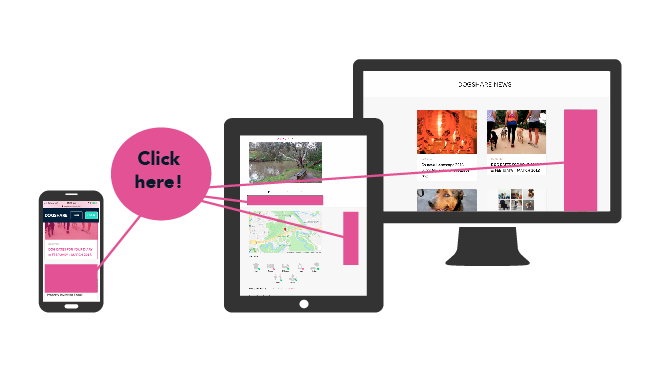 So if you see something that takes your fancy on our website, click the ads and see what our partners have on offer"! We will work hard to bring you more great offers, or tell us what you would like to see more of at hello@dogshare.com.au 
Buy us a coffee? 
You can also support our future improvements on the website by "buying us a coffee". We want to keep the dogshare.com.au platform free for our users. If you have used dogshare and benefited from our free platform, you can say thanks by shouting us a coffee! A nice way of saying thanks and making a small donation to our cause. 
Buy me a coffee