19/08/15
Pawleo - Raw Dog Food Made in Melbourne
Guest Blog: Jessica Morton - Pawleo Raw Dog Food
Three weeks ago I was very fortunate to meet the delightful Jess Thomas, founder of Dog Share. She was kind enough to meet me at my home and graciously avert her eyes from the apparent tornado that had hit the living room as my husband and I were preparing for our honeymoon and packing up Archie and Maverick (Airedale and Staghound) to stay with friends.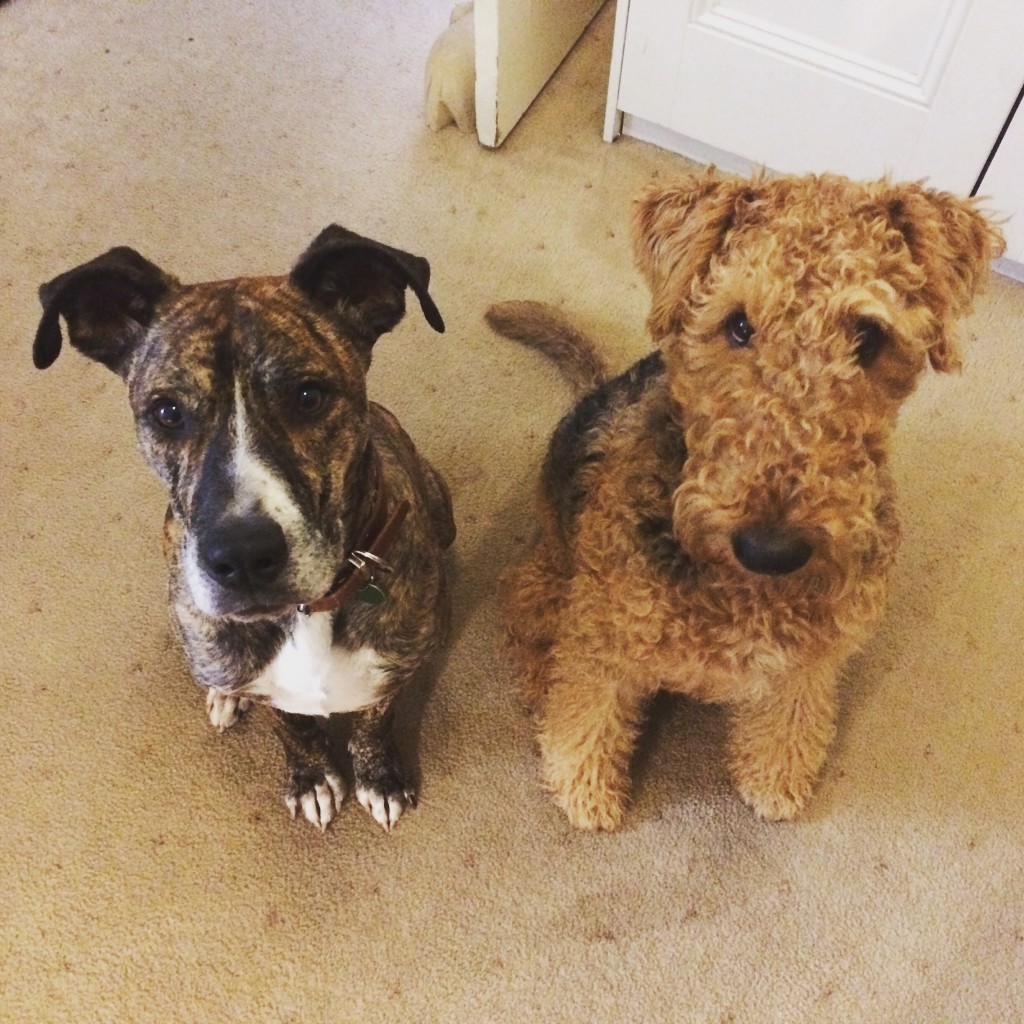 We have since swum at Malibu, hiked through Yosemite, visited breweries in Portland, attended a friend's wedding in Canada and I'm preparing to launch Pawleo whilst we spend the last week in New York City (probably never to travel again as we save for a house in Melbourne :) ) I'll have to be very careful that I spend at least as much time with David as I do with Pawleo, raw dog food is not terribly romantic.
"I am not so sure about raw dog food."
I hear you. I hear you. We worry about our pets more than we worry about ourselves. I even considered spending $600 on my cat's dentistry when I had been putting off my own for years. I've taken Archie to the vet for a splinter – and, if truth be told (I'll have to whisper it so David doesn't hear me) – I would do it again. Crazy stuff. But – our dogs are often our best friends, they love us, they lick our tears when we cry and they bounce for joy as soon as they sense a whiff of excitement. We want the best for them, and that's totally OK.
It is natural to worry about what we are feeding our pups. What's good for them? Is it safe? Is it healthy? We know our dogs best, everyone's journey is different and we make our own conclusions. I have definitely been on a journey figuring out Archie and Maverick's diet.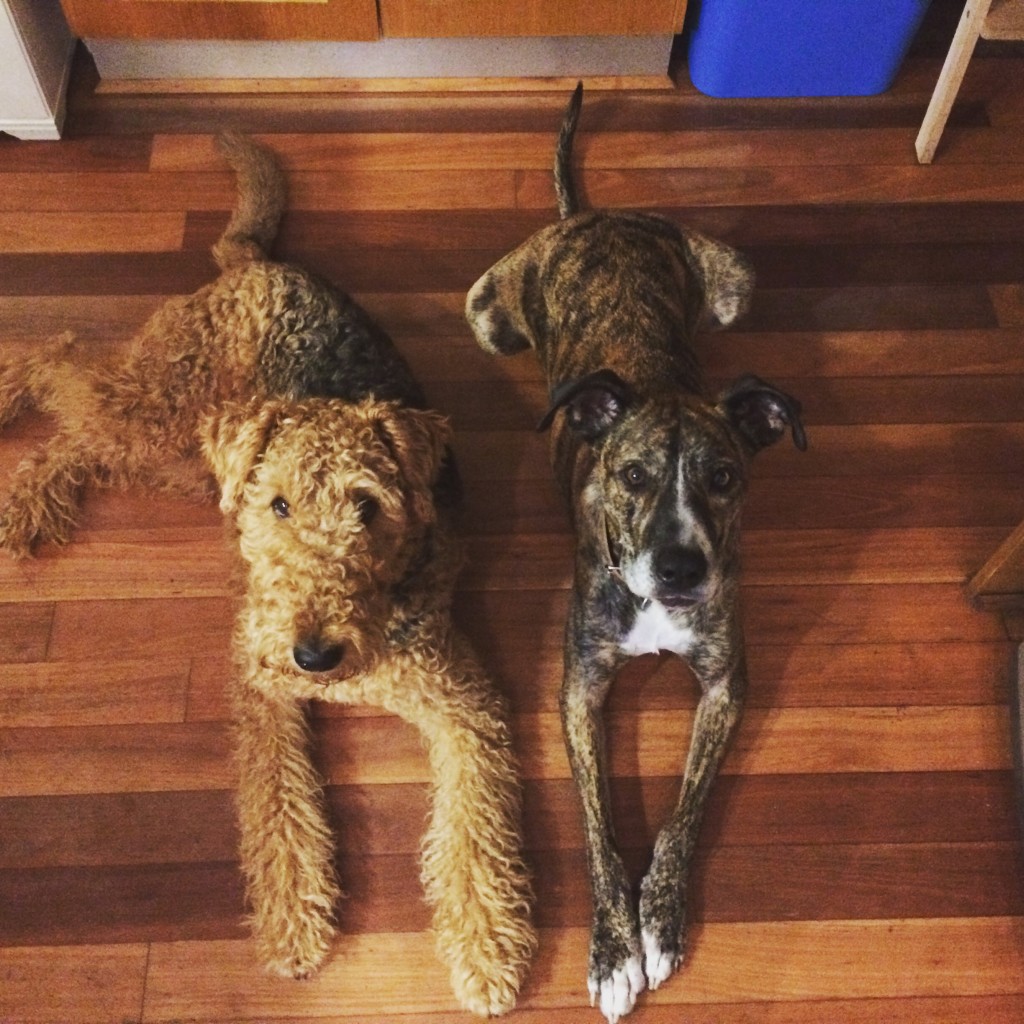 The idea for Pawleo sprung from what has been a long process of research, trial and error to create a raw food diet for the two dogs that live with me. If you investigate raw feeding you will find a huge community with a myriad of perspectives. The general idea behind the movement is that commercial dog food is really only a few decades on the shelf. If you think about what a dog would eat in the wild it would probably scavenge and eat animals it has hunted. A diet in this scenario would include meat, bones, fat, connective tissue, skin, hair, organs and stomach contents. Sure high-grade commercial food contains all the right vitamins and minerals, but the delivery mode is largely cereal based. If kibble was really the best and most enjoyable way to get our nutrients then that's what we'd eat too! But we don't, instead we eat a diet that varies day-to-day, year-to-year.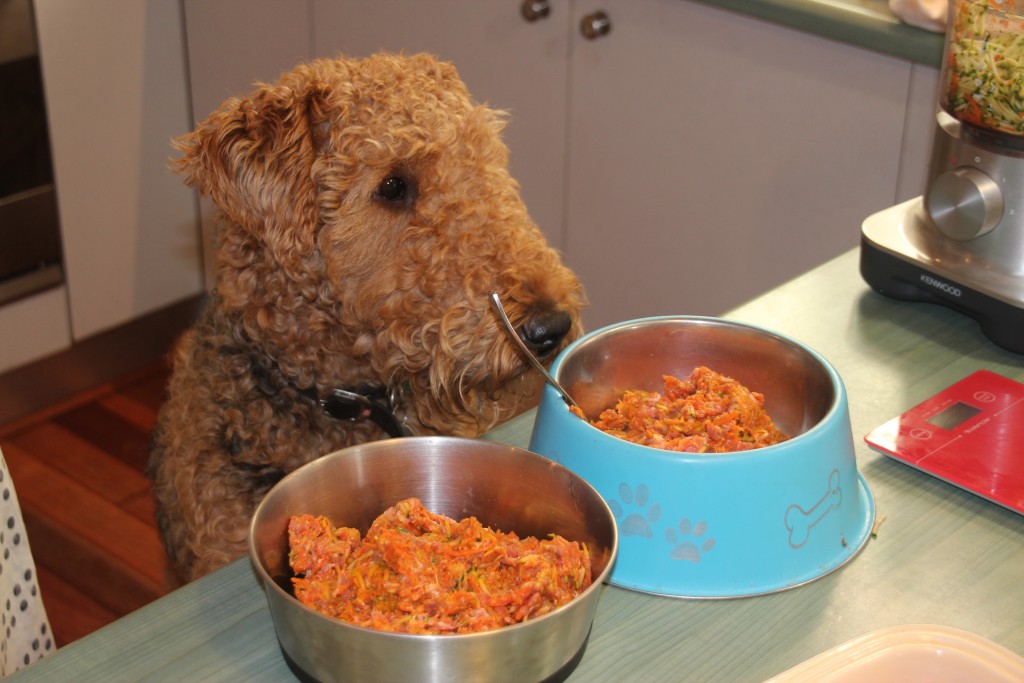 So I digress from the story – Archie got fleas. I believe that the horrible critters and the ongoing treatment, triggered a bad bad case of dermatitis. Until this time we had fed him high-grade kibble but his itching, scratching and obvious discomfort increasingly drove the both of us bananas. I have always tried to address my own skin and health issues with a wholesome, natural diet, have had some successes, why not Archie too? I did my research, took on a lot of advice, made a few mistakes and concluded the best thing to do was to take all cereals and grains out of the diet and get back to the basics. I put Archie on a diet of a range of meats, bones and offal. The dog is bonkers and has always preferred raw pumpkin and apple to meat (not a word of a lie) so I began putting these in his bowl as well. As Airedales can suffer from hip dysplasia and arthritis I included turmeric paste and fish oil. I bought myself a mincer to make it easier to mix all together, so he couldn't pick out his favourites (I added whole chicken necks into the mix). And I haven't looked back. His skin condition is much improved, he maintains a health weight, the vet says his teeth are excellent and his coat is shiny.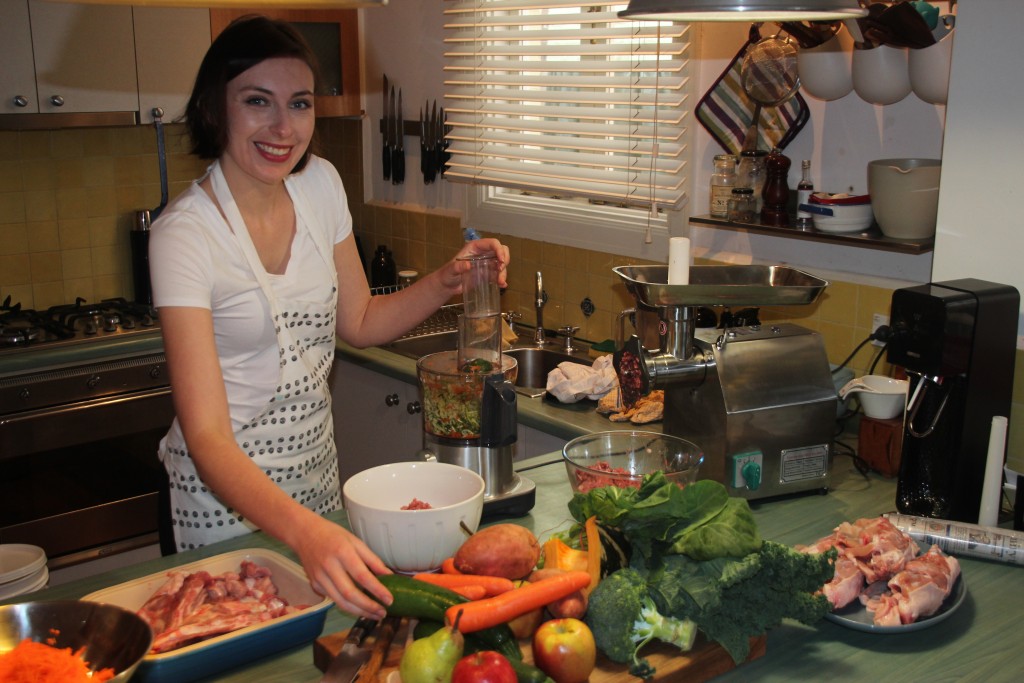 I applied the same theory to Maverick's diet. We adopted him recently and I started feeding him raw immediately (I mixed it through kibble to begin with to ease him into it). He arrived with localised mange, which can be a sign of stress and low immunity. The mange cleared up without medication, he has had the all clear from the vet and his coat is as shiny as a baby's…
So this is Pawleo, a minced, varied mix of meat, offal, lentils, fruit and vegetables as well as turmeric and fish oil (that's it!). It needs to be supplemented with raw meaty bones such as chicken necks or brisket bones, which contribute to healthy teeth. Each week we shop at the markets and the ingredients change each time, which means that Archie and Maverick have a really varied diet.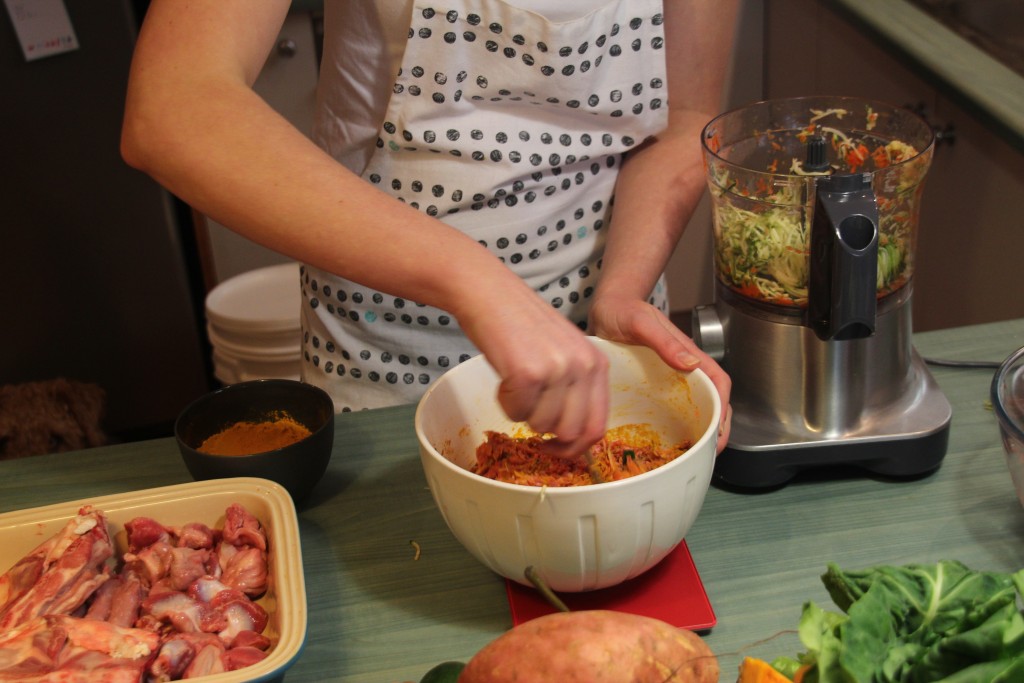 My dogs eat each batch and it works for them. It might work for other dogs as well. You can find us at www.pawleo.com.au or instagram @pawleomelbourne. We can take orders through the website, facebook or email pawleomelbourne@gmail.com. We make and deliver on Saturdays and our first delivery is on 15 August.

If you have any questions, allergy concerns or would like to request specific ingredients please get in touch.
If you see us shopping at Preston Markets or walking in Edinburgh Gardens come and say hi!
Jessica Morton - Pawleo Raw Dog Food